7 Best One Night Stand Dating Websites & Apps to Find Real Hookups
According to a study by ZAVA, 66 percent of respondents had experienced a one night stand at some point, but only 14 percent of them were planned. Are you planning to have a one night stand or a hookup with no strings attached?
Thanks to the internet and technology, it is now easier than ever to find someone looking for the same thing as you. In this article, we will discuss the 7 best one night stand dating websites and apps to find real hookups in 2023.
Besides, a survey made by Aaron Ben-Zeév for Psychology Today found that men and women have different motivations for engaging in a simple one-night stand. While men are more likely to engage in one night stands for physical pleasure, women often do it for emotional reasons. What are your reasons and which site will suit your needs best? Find it out here.
| Rank | Site | Free Link |   |
| --- | --- | --- | --- |
| #1 | AdultFriendFinder | | |
| #2 | OneNightFriend | | |
| #3 | AshleyMadison | | |
| #4 | Be Naughty | | |
| #5 | NoStringsAttached | | |
| #6 | AskMe4Date | | |
| #7 | Together2night | | |
Find One Night Stands online: the best apps and sites to use
Many websites and apps are available on the dating scene when it comes to finding a one night stand. However, not all of them are created equal. Below are the 7 best one night stand dating websites and apps to find real hookups in 2023.
№1.
Adult Friend Finder
BEST FOR:
Finding the next one night stand and NSA affair
OUR EXPERTS SAY:
Adult Friend Finder, or AFF, is a popular website for one-night stand dating. Its thriving community of singles and swingers has made it well-known. As a result, this community is very open-minded and welcoming to all types of casual encounters.
If you're new to online hookups and one night stands, AFF is an excellent dating site to try out. You can begin your journey in this casual sex app using only email, password, and username. Premium account cost starts at $27.95/month for a 1-month membership.
More Information
AdultFriendFinder
Pros
Extensive user base

Intuitive

interface

Multiple communication options

Free registration

A premium account is not so expensive compared to similar sites
Cons
Basic matching system

A

ds on each page of this hookup site

Old

s

chool design

Users can find many inactive profiles
This community is known for being very open-minded and receptive to casual encounters. If you're new to the one night stands world and online hookups, this is an ideal dating site to find sex.
№2.
OneNightFriend
BEST FOR:
Looking for a casual hookup with no strings attached
OUR EXPERTS SAY:
OneNightFriend is a website that caters to those looking for a one night stand or a casual hookup. The website has a user-friendly interface and offers a variety of features such as chat rooms and advanced search options to help you find suitable sex partners. Some features require a paid membership which costs $0.69/day if you buy the 3-month plan.
More Information
OneNightFriend
Pros
Easy sign-up process

Free 5 messages every day

Possibility to send flirtcasts for free

Allmost all users look for sex, which is great if you're looking for it too

Huge user base
Cons
This website does not have a mandatory verification procedur

e(

s)

Few communication channels

The platform may be unsuitable for those looking for a serious relationship or uncomfortable with explicit content
OneNightFriend sets itself apart from other dating platforms by catering to one-night stands. Unlike other dating platforms that offer various features, this dating website keeps things straightforward and focused on casual hookups.
It only takes a few minutes to create an account, and then you can begin looking for mutual friends and start instant messaging there.
№3.
Ashley Madison
BEST FOR:
Finding a discreet affair or casual hookup
OUR EXPERTS SAY:
This platform has a distinct approach to dating, catering to individuals seeking married dating. That's right—Ashley Madison is designed for those seeking to date outside their marriage. While Ashley Madison is primarily known for catering to individuals seeking a discreet affair, it is worth noting that people have different motives for using the platform.
Some may look for a long-term relationship, while others may only want to find a one night partner. With a user base of over 70 million people by the end of 2020, finding a match online or in real life can be effortless. Paid subscription is also available: the minimum amount you can buy is 100 credits for $59.
More Information
AshleyMadison
Pros
Privacy is

the

main priority for the administration of the site

Large user base

Excellent matching algorithm

100% free for women

An extensive choice for couples looking for a third is available there
Cons
Expensive credits

compared to similar platforms

Low women-to-men ratio

No free messages for men
Ashley Madison is a decent site to find a partner in real life. However, you should prepare for some expenses, as men cannot be free members there. But starting with a free version of this hookup site is an excellent option to test it out. Look at the site and its user base, and decide if it's worth upgrading to a paid subscription.
№4.
Be Naughty
BEST FOR:
Looking for a casual hookup or NSA online dating
OUR EXPERTS SAY:
While BeNaughty may not be solely focused on helping active users find a partner for just one night, its premium features, such as Flirtcast, are worth the cost. The online platform emphasizes detailed user profiles with sexy photos, verification procedures, and safe mode to ensure that hookups are as secure as possible.
However, premium members are the only ones who can fully enjoy the site's features. But you can ask for a 3-day trial for $2.97 and test it thoroughly.
More Information
Be Naughty
Pros
An average subscription cost, starting from single-month membership for $41.70

The casual sex site offers a clean and user-friendly interface provided with an array of flirty tools

The dating app is accessible for free download on iTunes and Google Play

Users can ask round-the-clock customer service via email, phone, and postal mail

The multi-language BeNaughty blog section provides valuable dating tips for users
Cons
Automatic subscription renewals are enabled by default

Site chat is exclusive to paying subscribers

The online dating site sends numerous emails, SMS, and push notifications (you can disable them in My Settings)
BeNaughty excels at looking for a hot date, offering a secure, non-judgmental, and reasonably priced platform. Signing up is free, allowing you to explore potential partners. However, only paid subscribers can communicate via messages and chats without any limits. 
Besides, a premium subscription will place your profile higher in search results, increasing your chances of finding matches and receiving messages. You can also review the locations of other members, access the "Looking for" feature on the app and private photo galleries, etc.
№5.
NoStringsAttached
BEST FOR:
People interested in a discreet affair or casual sex
OUR EXPERTS SAY:
No Strings Attached is not just a romantic comedy movie but also a famous dating platform. It is designed for individuals seeking casual dating without emotional attachment and complete privacy. This site is perfect for both straight and bisexual men and women looking to have fun without the risk of getting caught.
With over 3 million users and an increase of around 20,000 new users per week, No Strings Attached is a popular choice. Premium access is available for $29.95 for a 1-month plan (also, the 3-month and 6-month subscriptions are available, too).
More Information
NoStringsAttached
Pros
Genuine and discreet relationships are prioritized for married people

Intricate privacy features are offered to ensure user anonymity

The detailed matching system is in place to help users find compatible night stands online

The hookup website has a diverse user base with numerous videos and members

The dating app is user-friendly and easy to navigate
Cons
There is no mobile app for Android and iOS users available yet
Limited features for free membership
Users can choose from only three VIP subscription packages
Low-quality profiles that don't meet users' expectations
You need to pay for the Highlights feature to stand out in the online dating search results
NoStringsAttached is a smashing dating app that caters to hookup services, romantic relationships, live sexual interactions, and an extensive collection of videos. It's best known for its prime feature of ensuring user privacy and lots of people seeking one night stands.
The customer service team is also top-notch, resolving any issues promptly. The app is ideal for cheating partners, singles, and anyone interested in cyber sex.
№6.
AskMe4date
BEST FOR:
Local hookups and NSA casual dating online
OUR EXPERTS SAY:
While not as well-known as other options on our list, AskMe4date offers a fast and free account registration process, and a three-day free trial of premium features such as unlimited messaging and high-resolution profile photos.
However, it's worth noting that some profiles may lack detail, and there is a risk of encountering fake profiles, so it's important to be cautious when finding potential matches. Premium subscription costs $0.99 for the 1-day plan, but the cheapest subscription is actually the 3-month plan (its price is $0.69 per day).
More Information
AskMe4Date
Pros
The Android app is well-designed and user-friendly

The site boasts an extensive database of members

This platform allows for connecting with local singles

Users can ta

ke advantage of the 3-day free trial to explore the site's features

Affordable pricing compared to other dating sites
Cons
Many features require payment
Some profiles lack decent images
Membership renews automatically (though cancellation is available at any time)
One of the standout features of Askme4Date is its app, which enables users to connect with local singles from anywhere quickly. This site and its app are booming in Canada and the US. When users sign up for this dating service, they are welcomed by a community of like-minded individuals committed to meeting other singles.
The site offers a seamless experience, and the app is particularly convenient as it allows users to start online dating with just a few taps. Overall, Askme4Date is worth checking out.
№7.
Together2night
BEST FOR:
Users of online dating sites looking for one night stands
OUR EXPERTS SAY:
Together2night is emerging as a preferred choice for one-night stands, offering a blend of traditional communication tools and distinctive features, such as raunchy chat rooms and bulk messaging.
Additionally, the platform employs photo and email verification to restrict the prevalence of fake profiles and guarantee a pleasurable experience. Full membership is available for $0.99 for the 1-day plan (the minimum number of days) and $62.10 for the 3-month plan (or $0.69/day and the maximum number of days).
More Information
Together2night
Pros
Site offers

s

earch

tool with many filters

Simple communication through a chat room

The dating blog provides online tips from dating experts

This platform offers a cost-effective trial mode
Cons
Certain features require VIP membership

The website is not available in some countries

, such as Eastern European ones

Paid membership can be costly

Limited one night stands online options in smaller cities
Together2Night is worth your time. While the service only operates in three countries, it can be a superb option for those interested in travel dating. The authenticity of profiles is impressive, and the site is well-protected against phishing and hacking.
Typically, the matchmaking system provides accurate results, but you can also find the best match using the manual search option.
Why people use one-night-stand websites
People may use one-night-stand websites for a variety of reasons: 
Some people may look for casual sexual encounters without the commitment and emotional investment required in a traditional relationship. 
Gay and bisexual men who feel lonely or isolated may turn to one night stand dating sites to connect with others and have some companionship, even if it's just for one night.
According to Zhana Vrangalova, a psychology professor at Cornell University, who operates the Casual Sex Project, a website where individuals can share their casual sexual encounters, engaging in casual sex can improve well-being by boosting confidence, increasing sexual pleasure, and making people feel more desirable.
Currently, many people turn to dating apps and websites to meet new people and find a one night partner. These platforms can be convenient and efficient ways to connect with like-minded individuals seeking casual sexual encounters.
You don't need to invest time and effort in these experiences, which is why casual dating sites are more popular than traditional dating websites. And moreover, visiting dating websites may even be beneficial for your mental health, as we now know from the expert Zhana Vrangalova. 
What are your reasons to try ONS dating sites? And what do you know about safely using them?
Safety and precautions when using one night stand sites
When using popular dating sites and hookup apps, you should take safety precautions to protect yourself and ensure a positive and enjoyable experience. Here are some tips:
Use a reputable and trustworthy dating site or app with safety features, like user verification and a reporting system for suspicious behavior.
Be cautious about sharing personal information, such as your home address or workplace, until you feel comfortable and establish trust with your potential partner.
Communicate with your potential partner before meeting in person to establish boundaries and expectations for the encounter.
Meet in a public place, such as a coffee shop or bar, for the first time. If possible, let a friend know where you're going and who you're meeting.
Trust your instincts and be aware of any red flags, such as someone pressuring you to do something you're uncomfortable with or not respecting your boundaries.
Always practice safe sex by using condoms or other forms of protection to reduce the risk of sexually transmitted infections and unintended pregnancy.
After the encounter, consider getting tested for STIs to ensure your health and well-being.
Remember, it's okay to say no or change your mind at any point. Consent is essential, and both parties should be on the same page about what they want and don't want from the encounter.
By taking these precautions and being mindful of your safety, you can have a positive and enjoyable experience using one night stand websites.
Conclusion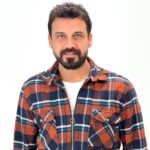 David Wygant
Dating Expert
One night stand hookup sites and apps can be a great way to find a short-term sexual partner.
However, it's vital to be cautious and prioritize safety when using these platforms. Remember to communicate your expectations with potential partners, and always respect their boundaries when trying to find a one night experience.
But remember that many sites on an online dating scene cannot fulfill these criteria. And subscribing to a premium membership might be the quickest and safest approach to secure one-night stand dates.
Video: How to have a one night stand – what not to do!
FAQ
What is a one night stand site?
It is a casual dating website or app designed to help people find a sexual partner for a short-term encounter without expecting a future relationship. These hookup sites typically allow users to create profiles, browse other profiles, and communicate with potential partners through messaging or chat features. Unlike traditional dating sites that focus on building long-term relationships, one night stand sites are designed to facilitate short-term, casual sexual encounters.
Can you find serious relationships on one night stand sites?
While it is possible to find serious relationships on one night stand sites, they are typically used for casual one night stands, and no strings attached sex.
How do you stay safe when using one night stand sites?
To stay safe when using one night stand sites, be cautious of fake profiles, never share personal information until you feel comfortable, always meet in a public place, and use protection during sexual encounters.
Are one night stand sites only for casual hookups?
These dating sites are typically used for casual hookups and short-term sexual encounters without prospects of a future relationship. However, it is possible to find a serious relationship on any dating platform if both parties are interested in pursuing one.