PlaceToChat Site Review: Is It Legit?
| | |
| --- | --- |
| Monthly visits | Around 700K |
| Price | $2.99 |
| Male to female ratio | 55% male, 45% female |
| Good for | People interested in online dating and finding a serious relationship |
| Site | placetochat.com |
PlaceToChat is a dating platform with many positive reviews. It inspires us to research and sees how the site works, which pros and cons are available, and what about payment policy is.
We did not find the information on the internet, so we bought a subscription and checked everything ourselves. We offer you the most detailed and helpful overview of the PlaceToChat site.
What is PlaceToChat?
PlaceToMeet is a good choice for people who prefer speed dating. You can quickly find a girl to chat with using swipe-like technology.
The platform is quite interactive, offering participation in video streams and forming a news feed for users, but PlaceToChat also has downsides.
PlaceToChat in 30 seconds
Many verified girls' accounts
Great feedback from actual users
Fast and easy registration process
Preferences-based matching system
Matching pop-ups
Swiping matching tool
Overall PlaceToChat.com rating
Who is PlaceToChat for and not for?
PlaceToChat is perfect for:
Busy people who are interested in online dating and finding a serious relationship
Those who are looking for a pen pal or some new friends
Lonely men who are looking for Eastern European women
People who are looking for quick matching
PlaceToChat is not for:
Those who are looking for a free chat site
People who need a service with detailed profiles
What are the main advantages and disadvantages of PlaceToChat?
Pros
Simple and interactive registration
The inspiring idea of non-boring dating
20 free credits for each new member
Modern design and user-friendly interface
It is easy to find someone to talk
Cons
It is not suitable for people who prefer traditional dating platforms
The biggest part of the site's audience is young users
Pricing
Like other international dating sites, PlaceToChat gives its users various free features and many options to interact with other members that can be accessed only after you purchase credits. The first deposit for 20 credits will cost you $2.99, while the regular price is $9.99. But you can try some of the features for free because you will have 20 credits for free as a new user.
Free services
Signup
Sending photos in the mail (the mail itself costs credits, though)
Profile visits notifications
Opening your very first mail
Watching live streams
Live stream chat rooms
Viewing other users' photo galleries
It's a decent amount of free features for a dating site. Besides, it gives all new users a gift of 20 credits. It's not too much, but it's free, and it will help you try some paid features. So let's see what you can do with those below.
Paid services
Live chat (2 credits per minute)
You can stand out by sending someone a sticker (it costs 5 credits)
To send a photo in chat, you need to pay 10 credits 
10 credits are required to open a mail and to open a photo in the mail while attaching a photo to the letter is free
You can send your beloved one long letters, which costs 30 credits (the very first letter is only 10 credits)
You can also receive and send a video by mail (opening one will cost you 50 credits)
There's an option to open a video in someone's profile for 50 credits
Surprise the woman you like by sending her an extraordinary gift (delivery will cost extra 100 credits)
Who is really signed up here?
| | |
| --- | --- |
| 👥 Visits | 35,000 |
| 🌐 Most visited by | America, Europe, Asia, Australia |
| 👩 The average age of female users | 22-29 |
| 🧑 The average age of male users | 55-64 |
| 🌐 Members activity | USA, UK, Europe, Canada, Australia |
How does PlaceToChat work?
Place To Chat dating site

provides

communication without borders

It's a nice

and

safe space for bored people to find some fun

Newsfeed is filled with nice girls, their thoughts and pictures

This dating website has free

live

strea

ms

with chat rooms

where you can talk with girls

PlaceToChat reviews are mostly positive

The suggestions are based on your preferences and interests
So, the platform works like a typical dating site—you sign up, use the advanced search, find potential partners, chat with them, buy credits to unlock more features to interact with them, and finally, meet your partner offline.
All in all, PlaceToChat meets all the requirements of a good dating site, making a great first impression and offering a next-level user experience.
Signing up at the PlaceToChat dating site
The registration process takes only two steps

Signing up just requires an email address or a Google account

Filling out the personal page is simple

and fast

Add your best photo to get more attention
The service is a good place to chat also because of the really easy and quick registration. In fact, it takes less than 3 minutes to sign up. Mobile phone number registration and confirming? Forget about that. You can register there using any device without having to reach your phone.
Profile pages on this site look concise but very informative. Thanks to the "choose from" sections, it's much faster to click on already existing options than to write a full answer on each point. Therefore, you need around five minutes to fill out your profile, and you can start chatting right away.
Profile pictures
One of the key points in online dating is to make people interested in texting you. A combination of a filled profile and a well-made avatar is what can help you shine on every online platform. So let's take a closer look at how to make a proper profile picture, as it can say many things about you.
Avoid cluttered backgrounds. Consider for a moment where you may locate a good background nearby. It may be a nearby cafeteria, a building in the historic district, or another beautiful place in your town. If you want to draw more attention and find like-minded people even faster, it's a smart idea to include activities you like in photos too.
Check the lighting in your shot. Some people overlook this crucial detail, yet it has the power to either improve your photos or utterly sabotage the ones that seemed promising.
Make sure to take a decent picture. Relax, smile, choose a better composition, take a few shots, and choose the best one. Better the photo—the more responses you'll have.
Once you make a really good profile picture, you won't ever need further assistance on how to interest people in your personality. Besides, it is a great way to bring a part of your real life online and make a good conversation starter. Moreover, many researchers say that people with high-quality profile pictures have more chances to find a partner faster.
Making contact on PlaceToChat
Making contact on PlaceToChat is actually very simple. Once you feel like you have met a person that's worth your attention, click the "Hello" or "Wink" button on someone's page to begin a conversation. Start with something original if you want to.
You may type messages in the box and click "Send." But be aware that you will be charged 2 credits for every 60 seconds of chatting. You can continue communicating without additional charges during this minute.
Another good way to communicate is the Place To Chat mail system. Where you can write long texts and communicate with girls in a more poetic and romantic way. Some people, even in real life, prefer sending long touching emails to sitting in live chat. Besides, if you are used to expressing yourself in longer messages—sending emails may save you some credits too.
PlaceToChat's profiles: Personalization and specialties
It doesn't really matter why you are here, were you looking for a casual chat, something serious, or just feeling lonely—in each case, you still need to have a filled profile. To find someone matching your goals, interests, and personality, you need to somehow inform others of what kind of person you are. For this reason, PlaceToChat created informative and easy-to-fill profile sections.
So let's take a closer look at those.
Bio
It's the main section, where you may enter details like your country, city, level of English, other languages you speak, marital status, and work. There you can also add a profile photo, public photos, and personal photos. It's better to fill those fields with correct information, but if, in any case, you don't want to share your current work field or a city you live in, nobody is pushing you to.
About
There are four subsections in the About section, which are traits, hobbies, movies, and music. Those are pre-written, and you can choose from existing options up to three things in each category. It is a real time-saver compared to the boxes other sites make you fill by yourself.
Looking for
This section is about your age preferences, relationship goals, and personality type. Set what you are looking for, select age preferences, and choose a personality type like film aficionado, nature lover, fitness freak, and others.
Story
This section allows you to express your imagination. Fill this empty box with a quick introduction, a cool story, or your worldview. There is literally no word limit here. But don't abuse this feature. Nobody likes to read long bio sections.
Editor's conclusion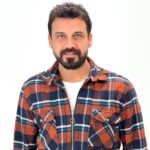 David Krant
Dating Expert
PlaceToChat is a site that removes boundaries in countries and stereotypes associated with dating.
We would also like to highlight another vital thing—the site is designed in a modern and simple way and will be understandable to every beginner.
FAQ
What kind of site is PlaceToChat?
First of all, PlaceToChat is a worldwide social network with almost no negative reviews, many satisfied users, and an advanced matching system. And like on many other dating sites, some of the features are free, and some are not. However, the prices are very clear and transparent.
How can I message someone?
This communication platform has various ways to begin a conversation, such as sending messages in live chat, emails, or, if you don't know what to start with, the Wink feature, which sends another user a winking smile. People on this site are easygoing, so it's quite likely that someone will respond to your wink.
Is PlaceToChat legit?
PlaceToChat cares about its members. It uses the latest SSL certificate, which protects the data flow your computer exchanges with the site's servers. In addition to that, PlaceToChat customer support is very helpful and will answer all your questions. If that isn't enough, the PlaceToChat scam protection team will check suspicious profiles for legitimacy if any complaints are received and permanently block all fake profiles.
Should I use a fake name on PlaceToChat?
You can, but do you really need to? It might be very confusing when your name in real life is not matching your online one. The site asks only for the most crucial information and not pushing you to fill every single field. For registration, you only need to provide your name, age, and email. Plus, your email won't be visible to others. You can set your country, city, and job as well as change your name or age if you have made a mistake. Moreover, you can even have a blank profile, but you probably will need more time to find your soulmate. So feel free to use any name, but we recommend using your actual one.