La-Date Dating Site Review: Is It Legit?

Monthly visits
1.4M
Price
$9.99 – 20 credits
$19.99 – 50 credits
$44.99 – 125 credits
$69.99 – 250 credits
$149.99 – 750 credits
Male to female ratio
65% male, 35% female
Good for
Flirting, online communication, real-life meetings
Mobile app
Yes
Site

la-date.com
You can find many sites to meet Latin women, but not all of these dating platforms are worth joining. Our content team decided to research one of the most popular platforms, La-Date.
We bought the subscription and tested different features. This guide presents all results of our investigation. After reading the La-Date review, you will understand if the site is suitable for you.
What is La-Date?
La-Date is a dating platform with 603.000 monthly visitors that attracts people with simple registration and affordable prices.
The site's main audience is Western men and Latina women looking for different types of relationships. 
La-Date in 30 seconds
Registration, profile editing, and search features are free for all users
User profiles are pretty detailed, highlighting appearance, dating goals, and interests
Members can follow potential partners and use Newsfeed to find exciting profiles
Singles can exchange messages or use the live chat
Users can share private videos and photos
Live streams with chat, stickers, and gifts are available
New members get up to 30 free credits and can purchase 20 more for $2.99
Credit package rates range from $9.99 for 20 credits to $149.99 for 750 credits
Overall La-Date.com rating
What are the main advantages and disadvantages of La-Date?
Pros
Newsfeed with blog posts from

real girls

Video streams

Gift delivery service

Convenient built-in chat

The site is suitable for different age groups
Cons
No possibility of buying a subscription (only credits packages)

No built-in video calls

The site is suitable for international dating only

Some features cost a lot of credits
Who is La-Date for and not for?
La-Date is for:
American singles interested in meeting beautiful Latin women and men
Anyone seeking a casual relationship with Latin ladies or gents
All the women and men who know how to make the most of a dating site
La-Date isn't for:
Singles interested in meeting local fellas and girls IRL
Anyone looking for marriage or a serious relationship
People unwilling to invest in a comfortable online dating experience
Pricing
The La Date website offers credit packages instead of a subscription. It means you don't have to worry about automatic renewals and subscription traps. Instead, you can use all available features by spending credits.
You'll find the current credit package rates below:
Additionally, new users enjoy special offers. You get 20 credits after registration and 10 more after email confirmation. Besides, you can purchase 20 credits for $2.99. Unfortunately, it's a one-time deal.
Free services
Anyone looking for online dating can sign up and test La Date dating website for free, as the following features do not require payment:
Registration
Profile setup
Advanced search
Public profile browsing
Customer support
The contact details request is also technically free, but you can only get a LaDate user's contact information after spending 3,000 credits contacting them.
Paid services
Unlike online dating sites using subscriptions, La-Date only charges for services rendered. The following rates currently apply:
Chatting (2 credits per minute, 5 credits per sticker)
Mail (10 credits for 1st message, 30 credits for every next message to the same user)
Profile videos (25 credits)
Virtual gifts delivery (100 credits) + the cost of the gift
Real-life date request (625 credits)
If you wish to get some extra features like exchanging private photos or videos with other users, buying credits is necessary. You'll be automatically charged 10 credits for each image and 50 credits for each video attached to a message you open on this site.
Who is really signed up here?
👥 Visits
1.1 million monthly
🇺🇸 Most visited by
North America, the UK, and Australia
⌛ Average age of female and male users
25-34 – 20%
35-44 – 17%
45-54 – 16%
🌐 Members activity
USA, Canada, UK, Australia, New Zealand
How does La Date work?
La Date is an international online dating service for meeting Latin American singles

Search, Newsfeed, and People features help find potential partners

Male and female users can chat, exchange messages, or join live streams
Unlike similar platforms, La-Date isn't just a dating site; it offers a broad range of online communication features, from live chat and mail to live streams.
New users can set up an account in a matter of minutes and meet women or men using search filters or browsing the Newsfeed. Besides, the La-Date dating website includes the People feature that works just like swiping in popular mobile apps. Liking or skipping suggested accounts lets the platform provide better matches for your tastes.
Signing up at La Date
You only need basic personal info, email, and password for registration
Signup is free and includes a welcome bonus for all new members
Profile setup isn't mandatory before browsing
Registration form on the La-Date dating site consists of a handful of fields, like gender, name, date of birth, email, and password. So it takes a few minutes to sign up and confirm your email before you can set up your account and start searching for beautiful women or handsome men.
As we've mentioned, registration is free for everyone, and you even get bonus credits to test premium features before investing in a credit package.
Profile pictures
Most La-Date dating website reviews mention high member profile quality for a reason. The majority of users upload five to ten public photos and even more private pics to entice potential partners. Besides, the number of profile photos is highlighted in search results.
So if you want to catch an eye of a gorgeous single from Latin America, use the following tips:
Consider a professional photoshoot. An experienced photographer will help you highlight your best features and attract potential partners faster.
Mix professional and candid photos. The first one will highlight your best features, while the second one will provide a glimpse into your personality and lifestyle.
Include portraits, closeups, etc. Your face doesn't need to be the focus of every photo if you wish to highlight other notable features, like your athletic form, broad back, or long legs.
Edit images before uploading. La Date offers no editing capabilities, unlike other dating platforms. So if you want to crop or blur the image, you should take care of all effects necessary before uploading files to your profile.
Remember that an image is worth a thousand words, and take your time crafting beautiful public and private albums on this site to increase your chances of finding a suitable partner.
Making contact on La Date
Switch between live chat and long messages on demand

Include emojis, stickers, photos, videos, or virtual gifts to grab attention

Keep track of conversations in the Messages and Mailbox tabs

Hold or join a live stream for a video chat experience

Request contacts to build a relationship beyond the online dating site
La Date offers communication features that make other dating services seem obsolete. Before working on this La-date.com review, we tested live chat and mail and got plenty of messages from real women with quite a few private photos and videos.
So we believe you should have no trouble getting in touch with potential partners on this dating platform. In addition, we enjoyed the intuitive interface that let us send messages to the ladies we liked without leaving their profile pages. And the instant switch between mail and chat was also a nice touch.
The only thing some users may find lacking is video chat, though live streams balance the lack of one-on-one video connection on this site. Streams include public and private chat options, as well as stickers, gifts, and more to grab the streamer's attention.
La Date profiles: Customization and special features
Most La-Date reviews praise profile quality for a good reason. While the personal data section isn't too detailed, it provides enough information to interest potential partners. For instance, English level, marital status, and occupation are critical for users interested in international dating.
In addition, hobbies, interests, and bio help get a better idea of the person on the other side of the screen.
Upon browsing dozens of profiles on this dating site, we're happy to report that public and private photos, as well as profile videos, make La-Date one of the best international dating sites. With so many pics and videos in most profiles, fake accounts are easy to spot, and we only stumbled upon one or two by accident.
La-Date won't make you fill in the profile while you create an account. But when you decide to work on it, consider the following tips:
Be honest and authentic: The foundation of any good profile is authenticity. Be honest about who you are, what you enjoy, and what you're seeking. Avoid embellishing or downplaying aspects of your life to make yourself seem more attractive. People are more likely to connect with you if they feel like they're getting to know the real you.
Choose the right photos: Choose clear, recent photos that represent you well. You should have a good headshot, a full body picture, and a few photos showing you doing activities you enjoy. Avoid heavily edited or filtered photos. Remember, it should be quality over quantity.
Write a captivating bio: Your bio should be engaging and reflect your personality. Try to balance providing sufficient details about yourself while maintaining a sense of mystery to spark curiosity. Mention your hobbies, passions, and what makes you unique. Avoid using cliches or generic phrases.
Be clear about what you're looking for: Whether you're seeking a serious relationship, flirting, or just friendship with beautiful ladies, make sure to provide relationship preferences clearly on your profile. It helps manage expectations and attract interesting people looking for the same thing.
Proofread your profile: Spelling mistakes or poor grammar can be a turn-off for many people. Take the time to read through your profile, or have a trusted friend do it for you. This not only helps to catch any errors but also ensures that you're presenting yourself in the best possible way.
These tips are beneficial for those who want to look for hot Latin girls online after reading our La-Date review.
User interface and design
The La-Date website is an excellent choice for those seeking a user-friendly and enjoyable dating platform. Unlike many dating sites cluttered with excessive ad banners, this platform is refreshingly free of excessive content. It allows users to fully concentrate on finding someone to connect with.
Another advantage of the La-Date site is the intuitively organized layout, with all sections and interactive buttons conveniently located at the top of the page:
Message tabs
Newsfeed
Credits
Mailbox
Profile settings, found in the right corner
Overall, the platform's visual appeal lies in its avoidance of bright or harsh colors. Its design can be characterized as minimalistic, marked by a simplicity that shuns unnecessary elements.
Safety and privacy measures
128-bit SSL encryption
Profile validation
Top-notch support team
Users of La-Date enjoy a secure environment on the site. The dedicated La-Date support team works tirelessly to eliminate any threats of cyber-attacks, scams, or potential information leaks. Additionally, La-Date employs 128-bit SSL encryption to provide a secure link between the site's services and your browser, ensuring your data's safety.
While the La-Date site takes your security seriously, it's also crucial for you to maintain vigilance. Upon logging into the site, you'll find that most profiles appear authentic and the individuals behind them genuine. Nevertheless, like many other dating platforms, La-Date is not immune to the occasional fake account.
Fortunately, you can often discern a fake account by employing the following strategies:
Closely examine the photographs of your potential match. The La-Date site gives prominence to profiles with numerous photos. Opt for members who share ordinary snapshots, such as those from vacations or social gatherings, as these are often genuine.
Trust your instincts. It might be tough to believe someone could be disingenuous on the site. If you feel uncertain, tactfully request a video or a specific photo.
Make use of video communication. Timely video exchanges can effectively dispel any lingering doubts you may have.
Success stories and user feedback from other sites
We've checked other La-Date reviews on different websites and picked the most interesting thoughts. Learn them now!
La-Date

vs.

LatamDate
| La-Date | LatamDate |
| --- | --- |
| La-Date app is not available (only the mobile version) | An Android app is available to users |
| Has a reasonable pricing policy | Additional features are pretty expensive |
| It does not support interaction through videos | Supports one-way and two-way video calls |
| Women rarely make the first move | Latin women don't hesitate to start a conversation |
| Men can approach girls from different countries in Latin America | A limited choice of Latin girls |
Editor's сonclusion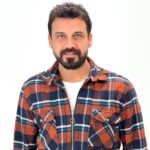 David Krant
Dating Expert
La-Date emerges as an impressive contender in the realm of online dating platforms. Its streamlined, user-friendly interface and minimalistic design make for a pleasant and intuitive user experience, free from the distractions of unnecessary information and excessive ad banners.
Most significant is La-Date's commitment to user safety. Implementing 128-bit SSL encryption and a vigilant support team that eliminates potential cyber threats ensures a secure user environment. Besides, the platform provides an extensive guide to recognizing fake profiles.
Overall, La-Date offers a conducive platform for those seeking a straightforward avenue to forge meaningful relationships.
Top La-Date competitors and alternatives
Of course, this site has alternatives in the online dating industry. Review the similar dating platforms for approaching girls from Latin America and click a button to fill out the registration form.
Is La-Date legit?
Yes, La Date is among the most reputable and popular dating sites in Latin America. It's been around for a while and it has over a million monthly visits from all over the world. And thanks to a credit system, there's no chance of falling into a subscription trap.
Is La-Date available worldwide?
Yes, the La-Date website is available globally. You can specify and edit your country of origin once you log into your profile. Judging by the statistics, the dating site attracts users from North America, Europe, and Australia, besides Latin American members.
Can you erase your personal data on La-Date?
You can deactivate your profile in the Settings tab of your profile. After deactivation, you won't receive LaDate notifications, and other users won't be able to access your profile. You'll need to input your password to confirm profile deactivation. If you want to delete all personal info from the dating service, send a request to the customer support team.