AdultFriendFinder Dating Site Review: Legit or Scam?
Monthly visits
43.2M
Price for the US (they are different for each country available)
1-month Gold – $39.95
Male to female ratio
82% to 18%
Good for
Casual relationships
One-night stands
Polygamous relationships
Threesomes
Mobile app
Yes
Site

adultfriendfinder.com
With 43.2M monthly visits, AdultFriendFinder is a trendy casual dating site for different types of arrangements, from one-night stands to polygamous relationships. If you are looking for a dating site that is worth joining—check out our AdultFriendFinder review.
What is AdultFriendFinder?
AdultFriendFinder works best for open-minded singles that are looking for NSA dating and ways to bring back excitement into the sex life. The platform is available globally, and anyone above 18 years old can create a profile and start searching for a suitable match nearby.
The dating site provides a range of free services: using search filters, interactive matching Hot or Not, likes photos and videos, creating a Hotlist, texting in group chats, and more. That's a really big selection if compared to a similar platform in the niche.
But to view full profiles on AdultFriendFinder, use chat, watch member live streams, send gifts, and use other advanced features, users need to buy a premium membership.
Overall AdultFriendFinder rating
AdultFriendFinder: Pros and cons
Pros
Free sign up

Tons of singles looking to spice up their sex life

Works for all types of

orientations

Swiping-type matchmaking Hot or Not

Robust member support
Cons
The design is a bit outdated

The site doesn't

secure

a complete absence of scammers

Sending private messages requires a Gold membership that starts at $39.95

for 1

month
Sure, Adult Friend Finder may not be one of those modern dating sites with a flashy design, and the premium features will cost ya—but it gets the job done and caters to its niche audience well.
AdultFriendFinder in 30 seconds
AdultFriendFinder is a popular adult-oriented social networking site
It allows members to interact and meet other adults with similar interests
It's designed primarily for individuals seeking casual sexual encounters
The site offers various communication features like instant messaging and live video
Members can also engage in group discussions in forums and chat rooms
Users can browse profiles based on personal information and preferences
It also includes adult content, including explicit photos and videos
You can meet different users, including singles, couples, and various sexual orientations
This online dating site has a stringent privacy policy
A convenient Adult Friend Finder app is available on Google Play and App Store
Who is AdultFriendFinder for and not for?
AdultFriendFinder will work for:
Individuals seeking casual sexual encounters
Adults interested in exploring their sexual desires and fantasies
Singles, couples, or groups looking for a like-minded adult community
People comfortable with sharing personal information in an online adult community
AdultFriendFinder will hardly work for:
Those looking for long-term, committed relationships
People uncomfortable with explicit sexual content
Minors under the age of 18, as it's a strictly adult platform
Pricing at AdultFriendFinder
This adult dating site offers various features for a free membership plan and Gold membership owners. Let's review both aspects in more detail and the current Adult Friend Finder price.
Free services
Each free member can benefit from the following features:
Profile creation, including details about their interests and what they are looking for

Access to the site's basic search features

Sending likes and adding other users to the user's hotlist

Participating in the site's public chat rooms and discussion forums

Reading and responding to content in blogs and groups

Watching other members' public live broadcasts (this feature has restrictions for free users)
Paid services
Owners of the paid subscription can access the following features:
Browsing numerous profiles of other paid members with the advanced search feature

Unlimited communication via the instant messaging chat

Sending friend requests and "flirts" to other users

Send virtual gifts and tips to other members

Introductory courses and educational content on Sex Academy

Access to other member's full-size photos and live streams

Creating own blogs and groups
Who are the members?
| | |
| --- | --- |
| 👥 Visits | 43.2M |
| 🇺🇸 Most visited by | USA, Canada, the UK |
| ⌛ Average age of female and male users | 25-34 |
| 🌐 Members activity | North America, the UK, Australia |
How does AdultFriendFinder work? Sign up
Users sign up and create profiles, providing personal information and detailing their sexual preferences. Search filters
AdultFriendFinder's algorithm uses profile data to suggest potential matches. Users can search for others using various filters.
Communication features
Users can connect via several communication options, such as instant messaging, emails, or group discussions. Members can interact with others by liking photos, sending messages, or participating in group chats.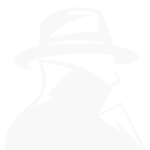 Privacy
Users have control over the amount of personal information they share.
Paid membership
Full communication, viewing complete profiles, and advanced search capabilities require a paid membership.
Adult Friend Finder work provides an adult-oriented social networking platform for people seeking sexual encounters, adult content, and exploring their erotic desires. It was created to provide a space for adults to express their sexual preferences freely and connect with like-minded individuals.
The process starts with registration, where users create a profile by providing their personal information, including physical attributes, sexual interests, and what they're looking for in other users. This information helps the site's algorithm to suggest potential matches.
The matching process on AdultFriendFinder is less of a sophisticated compatibility matching system and more of a discovery platform. Users can use various filters to search for potential matches, including by location, physical characteristics, and sexual preferences.
Once users find profiles they're interested in, they can connect with them using several communication methods, such as instant messages or participating in group chats. Users can also break the ice by liking or commenting on photos and videos.
AdultFriendFinder emphasizes user interaction, offering various avenues for engagement, such as blogs, group discussions, live broadcasts, and adult content sharing. It fosters a sense of community and allows users to discover others based on shared interests.
While some services on AdultFriendFinder are available for free account owners, others (like unlimited messaging, viewing full profiles, and advanced search capabilities) require a paid membership.
The site has vast privacy features allowing users to control what they share. However, it's important to remember that the platform is primarily adult-oriented, and certain risks inherent to sharing personal information on such dating apps exist. Users are always encouraged to use the platform responsibly and respect others' boundaries and privacy.
Signing up at AdultFriendFinder
Users should join Adult Friend Finder, choose a username, password, and enter a valid email address.
Providing some personal details, including your sexual orientation and preferences, and answering some basic physical appearance questions is required.
New members should write a short introduction about themselves and fill out additional details about their interests and what they're looking for.
Another critical step is account verification through the confirmation link sent to the provided email.
Like on other dating sites, creating an account on AdultFriendFinder is a straightforward process. The first step is visiting the AdultFriendFinder website. Here you'll be prompted to create an account by choosing a unique username and a secure password and providing a valid email address. You need to do just a few clicks to begin your dating journey.
Next, you'll be asked to fill out some personal information. It includes your sexual orientation and preferences, your birthday to confirm you're over 18 years old, and your country of residence. You should also provide basic physical attribute details, such as height and body type, although these can be filled out later.
Afterward, you'll be asked to write a short introduction about yourself. This is your chance to describe yourself and your interests and express what you're looking for on the site. The more detailed and genuine your introduction, the more likely you will attract like-minded individuals.
To ensure the authenticity of profiles, AdultFriendFinder requires users to verify their accounts via email confirmation. After signing up, you'll receive an email with a link. By clicking on this link, you'll confirm that you have access to the email you registered with, and your account will be verified.
It's important to note that although signing up for AdultFriendFinder is free, accessing some features requires a paid membership. As with any online platform, remember to use AdultFriendFinder responsibly and only share information you're comfortable with being public.
Profile and pictures
Profiles and pictures on AdultFriendFinder are crucial for creating a first impression and can significantly influence your success on the platform. With thousands of profiles to choose from, standing out from the crowd can make a significant difference in attracting proper matches.
Distinctive Headline: Use a unique and attention-grabbing headline for your profile. This is one of the first things a potential match will see, so make it engaging and intriguing.
Showcase Personality in Photos: Your photos should represent your physical appearance and personality. Use images that reflect your interests, hobbies, or unique aspects of your character.
Specific Interests and Desires: Be clear about your interests and desires. The more specific you are, the more likely you are to attract matches who share those interests or are looking for the same things.
Creative Introduction: Instead of writing a typical intro, try to be creative. Share an interesting anecdote, a funny story, or anything that reflects your personality uniquely and interestingly.
A standout profile on AdultFriendFinder captures attention, sparks curiosity, and represents authenticity. Your profile can become a magnetic tool that draws in potential matches after applying these tips.
Remember, the goal is to attract those who resonate with who you genuinely are and what you're seeking. Always maintain a balance between sharing and privacy and respect the boundaries of others in this shared space.
User interface and design
The site has a comprehensive layout with various tabs for different functionalities
User-friendly features such as search, messaging, and video broadcasting are easily accessible
AdultFriendFinder utilizes a mix of vivid colors and explicit photos that reflect its adult theme
Despite numerous features, the navigation is relatively simple, with clearly marked sections
AdultFriendFinder has a comprehensive and user-friendly interface design. The homepage contains various tabs and features that cater to its diverse user base. These tabs lead to different site sections like the search function, messaging feature, live video broadcasting, and more.
The site's layout is easy to understand and navigate, even with the abundance of features. All sections are marked, allowing users to find the functionalities they need quickly. A convenient navigation bar on top of the page gives access to the home, messages, interactions, and profile settings.
The design of AdultFriendFinder embraces its adult-oriented theme with a mix of vivid colors and explicit images. It's worth noting that while the platform's adult content is reflected in its design, measures are taken to ensure the site remains tasteful and within the boundaries of its guidelines.
The site's user-friendly features help to facilitate interaction and connection between users. For example, the messaging feature allows for easy communication with other users, and the search function provides extensive filter options to find a match based on various preferences.
In summary, AdultFriendFinder's interface and design are centered around providing a convenient, engaging, and straightforward experience for users looking for adult connections. Although comprehensive, the site's user interface remains relatively simple and intuitive, making it easy for users to navigate via the platform and utilize its functionalities.
Making contact on AdultFriendFinder
Utilize the site's extensive search function to find potential matches based on various preferences
Send messages to users you're interested in
Send winks or flirts to show interest without initiating a conversation
Add users you're interested in to your Hotlist
Engage in public and private chat rooms to interact with other users
Making contact on AdultFriendFinder involves several interactive features to facilitate connection and communication between users. The first step in making contact is using the search function. The site's advanced search feature allows users to filter potential matches based on various criteria, such as physical attributes, sexual preferences, location, etc. This helps users find individuals who align with their interests and desires.
Once you've found profiles you're interested in, you can make contact in several ways. The most direct method is to send a private message. However, this feature is limited to free members, and using the instant chat function is fully unlocked for gold members.
Adult Friend Finder offers other ways to show interest if you're not ready to send a message. You can send "flirts" or "winks," a non-verbal way of showing interest. It can be a good way to break the ice and gauge if the interest is mutual.
Another method to keep track of attractive profiles is adding them to your Hotlist. It is essentially a favorites list that lets you access profiles you're interested in.
The site also offers live chat rooms. These public and private chat rooms are great places to interact with other users, start conversations, and potentially meet new people. Live chat rooms are typically categorized by topic, allowing you to join engaging discussions.
Remember, you should be respectful and considerate of other users while making contact. As AdultFriendFinder is an adult-oriented site, all users must be over 18, and interactions should be consensual and within the boundaries set by the platform.
AdultFriendFinder's profiles: Customization and special features
Users can provide detailed personal information (including physical attributes, sexual preferences, and interests).
Members can customize their profile with an introduction, profile picture, and additional photos or videos.
A unique "Kinks" section allows users to detail their specific erotic interests.
Users can contribute to blogs and groups, adding depth to their profile and engaging with the community.
AdultFriendFinder offers extensive customization options for user profiles, allowing members to express their personalities, interests, and desires in a detailed and personal way.
When setting up a profile, users can provide detailed information about themselves. This includes physical attributes, such as body type and height, and more personal details, such as sexual orientation and preferences. Users also have the opportunity to describe what they're looking for on the site.
In terms of customization, members can create a unique introduction that appears on their profile. It can be a great way to showcase personality and attract like-minded individuals. Besides, users can choose a profile picture and add additional photos or videos to their profile gallery. This further allows members to express themselves and their interests visually.
One of AdultFriendFinder's unique features is the "Kinks" section. Here, users can detail their specific erotic interests and preferences, allowing potential matches with similar interests to find them more easily.
Another feature that adds depth to profiles is the ability for users to contribute to blogs and groups. By creating or participating in discussions on topics of interest, users can further engage with the community and showcase their personalities and thoughts.
These customization options and special features help create a vibrant and engaging community on Adult Friend Finder. They allow users to create unique profiles, engage with others and explore their interests in a safe and open environment.
Tips on making your profile more engaging
Be Honest: Honesty is crucial when filling out your profile. Being upfront about your physical characteristics, preferences, and what you're looking for helps you attract like-minded individuals and ensures better compatibility with potential matches.
Make Your Introduction Stand Out: Your introduction is your first opportunity to grab the attention of other members. Make it intriguing and engaging. Be creative and share something unique about yourself to pique interest.
Use High-Quality Photos: Make sure your profile picture and additional photos are clear and of good quality. They should accurately represent you and your personality. However, remember to share images you're comfortable with others seeing.
Detail Your Interests: AdultFriendFinder allows you to detail your interests, including specific "Kinks." Take advantage of this feature to share more about your preferences and desires. The more specific you are, the more likely you attract like-minded matches.
Stay Active: Participate in the site's blogs and groups to demonstrate your active engagement with the community. This can make your profile more attractive and show others you're serious about connecting. Updating your profile regularly can also help keep it relevant.
Following these pieces of advice, you will make your profile stand out among other Adult Friend Finder members. Remember that honesty is critical when seeking a partner on dating websites.
Safety and privacy measures
AdultFriendFinder uses data encryption to protect user information
The site requires email verification for account creation to ensure authenticity
AdultFriendFinder has guidelines in place and moderates content to maintain a respectful community
Users have control over what information they share and who can view it
Users can report inappropriate behavior or block other users if necessary
AdultFriendFinder takes several measures to protect the safety and privacy of its users. One of the primary methods is through data encryption, which is used to protect user information and prevent unauthorized access. The site's privacy policy details how they collect, use, and protect user data, providing transparency to users.
To ensure the authenticity of user profiles, Adult Friend Finder requires email verification during the account creation process. This helps reduce the number of fake accounts on the site and maintains a safer community.
AdultFriendFinder also has guidelines in place to ensure respectful interactions among users. Content moderation ensures that content shared on the platform adheres to these guidelines. It helps create a respectful and welcoming community environment.
Users also have control over their privacy settings, allowing them to choose what information they share and who can view their profile. It's always recommended that users only share information they're comfortable with.
Finally, if users encounter inappropriate behavior, Adult Friend Finder provides tools for reporting and blocking other users. This empowers users to take control of their interactions and provides a method of recourse in case of negative experiences.
Despite these measures, users should always exercise caution when interacting online. Protecting personal information and maintaining appropriate boundaries is essential when using popular dating services safely.
AdultFriendFinder

vs.

Ashley Madison
| AdultFriendFinder | AshleyMadison |
| --- | --- |
| Primarily geared towards casual hookups and individuals looking to explore sexual fantasies | Primarily caters to individuals who are married or in committed relationships and looking for discreet encounters |
| A diverse user base in terms of sexual preferences, relationship statuses, and kinks | Known for targeting people seeking extramarital affairs or discreet relationships |
| Offers like chat, advanced search, profile customization, community blogs, and a "Sex Academy" | Provides features such as messaging, advanced search, profile customization, and additional tools like photo blurring or mask tools for added privacy |
| Encourages a more open environment for sharing details about user's sexual preference | Strong emphasis on discretion and privacy, with additional tools to keep identities hidden due to its user base's needs |
| Basic services are available in a free version, while additional features require a paid membership | A freemium model is available, but this dating website utilizes a credit-based system where users pay for individual activities |
Editor's сonclusion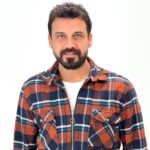 David Krant
Dating Expert
Despite the outdated design, AdultFriendFinder is a good option to consider for people into casual dating. The majority of singles on AdultFriendFinder use the site to find swingers, friends with benefits, or 3rd person for threesomes. If that sounds right up your alley, you should consider becoming a member.
Top AdultFriendFinder competitors and alternatives
We checked all Adult Friend Finder reviews on other sites. They describe various user experiences and success stories about turning casual encounters into long-term real-life relationships. Is Adult Friend Finder legit? Browse them to find out.
Video: AdultFriendFinder review 
FAQ
Is it safe to pay for AdultFriendFinder credits online?
AdultFriendFinder does not use a credit system. Instead, the platform relies on monthly subscription plans with rates ranging from $10 to $39.99. And if you prefer not to share your credit card information, you can opt for other payment methods, like gift cards, AirTM, or even cash, though you have to check which options are available in your country.
Can I try the AdultFriendFinder site for free?
Yes, you can register and test AdultFriendFinder for free. Basic membership includes limited access to the site's features but messaging and live streams are only available to premium members.
Is Adult Friend Finder a scam?
No, the website is a legitimate international dating site that's been around for over 25 years and has a massive following across the globe. However, you may come across fake or scam accounts on the platform, though AdultFriendFinder moderators try to limit their numbers.
Is your phone number required for signing up at AdultFriendFinder?
AdultFriendFinder is the best adult dating site that does not require a phone number for the signup process. They typically ask for basic information such as a valid email address (used for verification), a username, and some personal details to complete profiles.