MillionaireMatch Site Review 2023: Overview and Prices
Monthly visits
507.5K
Price
1-month — $100/mo
3-month — $80/mo
6-month — $65/mo
Male to female ratio
57% male, 43% female
Good for
Casual encounters
Sugar dating
Serious relationship
Mobile app
Yes
Site

millionairematch.com
In a digital sea of countless dating platforms, MillionaireMatch has distinguished itself as a premier destination for successful singles seeking significant connections. But does it live up to the hype, and most importantly, is it the best fit for your dating goals?
We're poised to answer these questions in this comprehensive Millionaire Match review. We're taking a deep dive into the platform's features, analyzing its user base, assessing its safety measures, and gauging its value for money. Let's uncover the truths behind its elite façade and discern if it is the best dating site for your aspirations.
What is MillionaireMatch?
MillionaireMatch is a millionaire dating site designed to help wealthy and attractive singles meet each other. The website claims to serve high-profile members such as CEOs, professional athletes, doctors, lawyers, and other well-off individuals looking for casual dating or long-term relationships.
Overall MillionaireMatch.com rating
MillionaireMatch in 30 seconds
Online dating service designed specifically for wealthy and attractive singles
Members include high-profile individuals such as CEOs, doctors, and lawyers
This dating website provides a platform for both casual dating and long-term relationships
A support team, dating counselors, and a verification system are required to confirm the user's wealth
MillionaireMatch also offers a mobile app for on-the-go access
This dating website boasts a large and global user base
It aims to maintain a high standard of members, promoting successful individuals
MillionaireMatch: Pros and cons
Each online dating platform has its pros and cons. Here are the advantages and disadvantages of MillionaireMatch:
Pros
An extensive niche audience of attractive and wealthy singles

A robust verification system that helps to prove the wealth and identity of its members

User-friendly interface with easy navigation and an aesthetically pleasing design

Various features include dating advice, forums, blogs, and live support
Cons
The cost of becoming a gold member can be significantly higher than other dating sites

This website may not be the best choice for those who don't fit into the wealthy category

The verification process can be time-consuming and stringent

Limited free access to the site's features (including advanced search results)
MillionaireMatch differs from other dating apps by providing excellent opportunities for those seeking sugar baby relationships or just successful people.
Who is MillionaireMatch for and not for?
MillionaireMatch will work for:
Successful professionals

High-net-worth individuals

People seeking successful partners

People who value privacy and security
MillionaireMatch will hardly work for:
Casual users

Users on a budget

People uncomfortable sharing financial details
Pricing and the available features
Like any dating app, this website provides functionality for free members and additional features for each premium member. Let's learn the current Millionaire Match cost and options.
Free services
Each free member can benefit from the Millionaire Match free trial with these features:
Profile creation

Searching and browsing profiles

Sending winks to other members

Replying to messages from premium members

Creating a blog and posting comments on other's blogs

Accessing Millionaire Match app

for Android and iOS
Paid services
Owners of the paid membership can use the following functionality:
Sending messages to connect with other members

Accessing advanced search parameters

Seeing who's viewed the profile

Receiving priority customer service, including faster profile and photo approvals

Control over who can see your profile

Browsing private photo albums
Who are the members?
👥 Visits
507.5K
🇺🇸 Most visited by
USA
⌛ Average age of female and male users
25-34 y.o.
🌐 Members activity
United States — 82%
Spain — 8%
United Kingdom — 2%
How does MillionaireMatch work? Sign up
Users should create an account by providing basic personal information
Profile creation
Members can build their profiles, detailing their lifestyle, interests, and preferences
Verification
For added credibility, users can choose to verify their income and identity
Communication features
Users can express interest by sending winks or messages (messaging is a paid feature)
Premium membership
Unique features and benefits require a premium membership
Once the user signs up for Millionaire Match dating site, they should fill out a profile with details about their lifestyle, interests, and what kind of relationship they're seeking. It also includes their income level, profession, physical characteristics, relationship status, and personal preferences.
To enhance trust among its members, MillionaireMatch offers a verification system. Users can verify their identity and income level by providing the necessary documents for a check by MillionaireMatch's team. Verified profiles receive a certified millionaire badge, signifying their increased credibility.
Users can then start browsing or searching for potential matches based on their preferences. They can express interest by sending "winks" to other users, as initiating conversations requires upgrading their Millionaire Match membership.
Signing up at MillionaireMatch
MillionaireMatch members should provide basic personal data to create an account
Details include the lifestyle, interests, physical attributes, and relationship preferences
Users can verify their income level by submitting the necessary documents
Profile approval takes some time
Millionaire Match sign in starts with creating an account by providing basic personal information like your name, gender, email address, and location. You also have the option to sign up via a Google or Apple account for a quicker process. This process is similar to other dating websites.
After account creation, the next step is building your profile. You should provide details about your lifestyle, interests, physical characteristics, and preferred relationship type. You can share more about yourself, such as your occupation, income level, hobbies, and partner preferences. The more complete your profile, the better your chances of finding a suitable match.
MillionaireMatch allows you to verify your income for an added level of credibility. Users should submit a bank statement that shows their stated annual income level. While this step is optional, profiles with a verified income badge can attract more interest.
After that, your profile goes into a review phase by the MillionaireMatch team, which can take up to 24 hours. Therefore, the sign-up process on MillionaireMatch is longer and more involved than on some other dating sites, but this is part of the platform's commitment to creating a high-quality dating environment.
Profile and pictures
Creating an effective profile with engaging pictures on MillionaireMatch is critical to attracting potential matches. Your profile provides a first impression, so invest time and thought into presenting yourself accurately and appealingly.
Be Detailed: Use the profile sections to your advantage. Detailed information about your lifestyle, interests, and what you're looking for in a partner helps others understand if you might be a good match. You can also provide some good first-date ideas to attract your potential match.
Quality Over Quantity: Focus on high-quality images that showcase you well. Ideally, include both close-ups and full-length photos. Ensure they are recent and genuinely represent your appearance.
Be Authentic: Honesty goes a long way in online dating. Be truthful about your profession, income level, and personal interests. Misrepresenting yourself might lead to potential matches feeling deceived.
Mind Your Privacy: While it's important to share details, remember not to disclose any sensitive personal information in your profile. Your safety and privacy should always be a priority.
Creating an effective profile and choosing the right pictures on MillionaireMatch requires a careful balance of honesty, detail, and privacy. Make sure to present yourself authentically and positively, remembering that the goal is to find a meaningful connection with someone who appreciates you for who you are.
User interface and design
The website boasts a clean, professional design that complements its high-profile client base
The user interface is intuitive and easy to navigate
Key features and functions are easily accessible
A well-designed mobile app allows for on-the-go access
MillionaireMatch is a dating service for successful and certified millionaires that showcases a user interface and design that reflects its elite clientele. The website's aesthetics are clean and professional, with a modern and sophisticated appeal that resonates with the user base.
Navigation on the website is made easy with its intuitive interface. The main menu is laid out, allowing users to effortlessly access key sections like messaging, search, and profile settings. Information is well organized and presented in a user-friendly format, reducing the chances of confusion or difficulty in using the platform. 
There's also a mobile app that brings the entire MillionaireMatch experience onto a mobile-friendly platform. The app mirrors the design and functionality of the website, ensuring users have a seamless experience when they're accessing the dating website on the go.
Making contact on MillionaireMatch
Users can search for other members based on chosen parameters
Users can show interest in other members by sending "winks"
Premium users can initiate conversations by sending messages
Users can interact with the community through forums and blogs
Making contact on MillionaireMatch involves a variety of features that aim to facilitate communication and interaction between members. The dating journey on the website typically involves: 
Browsing or searching for potential matches. The platform provides an advanced search feature where users can filter profiles based on criteria like location, age, income level, and more.
Sending "winks." A quick and casual way of showing interest in getting to know someone better. This feature is available to all members, including those on a free membership.
Messaging (reserved for paying members only). Users who upgrade their membership can initiate conversations with any other user on the platform, which offers a more direct and personal way of communication.
MillionaireMatch also provides forums and blogs where users can engage with the wider community. These community features add a social networking aspect to the platform and can be a fun way to interact and get to know other members in a less formal context.
Overall, MillionaireMatch offers multiple avenues for making contact, giving users the flexibility to choose what suits their preferences and comfort levels.
MillionaireMatch's profiles: Customization and special features
ℹ️ Basic Information
Users can provide details about their lifestyle, interests, and relationship preferences
📷 Photos
Users can create photo albums and control who can view them
✅ Verification
Members can choose to verify their income and identity for enhanced credibility
📵 Privacy measures
Users can control who sees their profile and online status
MillionaireMatch offers vast customization options and unique member profile features for its user profiles. Users can share information about their lifestyle, interests, appearance, etc.
The following actions are also available on this website:
Members can create photo albums to showcase various aspects of their life
MillionaireMatch offers an income and identity verification feature to enhance trust among members
Users can control their profile's privacy settings to prevent suspicious or fraudulent activities
This level of detail helps others understand more about the person behind the profile and determine compatibility.
In summary, MillionaireMatch profiles offer extensive customization and particular website features, allowing users to showcase their personality and lifestyle while controlling their privacy and enhancing their profile credibility.
How to make your profile stand out?
Complete Your Profile: A fully completed profile attracts more attention as it provides a comprehensive view of who you are. Fill out every section on the profile page, providing accurate and detailed information about your lifestyle, interests, profession, and relationship preferences.
Use High-Quality Photos: Photos are often the first thing people notice on a profile. Make sure you use high-quality, clear images that portray you in a positive light. Include both close-up and full-length photos, as well as pictures that showcase your lifestyle or interests.
Verify Your Profile: Benefit from the income and identity verification feature. Verified profiles receive a badge that indicates authenticity and can instill more trust in potential matches, making them more likely to engage.
Be Unique and Authentic: Avoid using cliches or general statements. Try to bring out your unique personality traits, interests, and values in your description. Authenticity tends to attract those who appreciate you for who you are.
Update Regularly: Keep your profile fresh by updating it regularly. Whether it's adding a new photo, updating your interests, or sharing your latest achievements, regular updates show you're active and invested in the process.
Remember, a well-completed profile can significantly improve your online dating experience, increasing your chances of finding a suitable match on MillionaireMatch.
MillionaireMatch

vs.

MillionaireLove
| MillionaireMatch | MillionaireLove |
| --- | --- |
| Free profile creation for successful people | Free registration for people from all over the world |
| Users can access advanced search filters to narrow the choice of potential matches | Extensive search options allow for getting more specific matches |
| Solid design with a black-and-white color palette | Elegant design with strict white-black-gold colors |
| All users should provide the bank statement to get a verification badge | All members can record verification videos to confirm their identity (optional) |
| Free features are limited, so members should get a paid subscription (starting from $65/mo) | Users should get credits to access all the features (credit packages start from $59/100 credits) |
Editor's сonclusion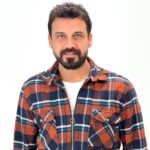 David Krant
Dating Expert
MillionaireMatch is a leading dating platform for successful individuals seeking meaningful relationships. The website's focus on authenticity, with its detailed profiles and income verification feature, creates a credible environment that caters to its high-profile user base.
Despite its premium pricing, the variety of features and benefits provided to paid members justifies the investment.
Of course, direct messaging is available to members with the gold membership only. However, the overall quality of the platform makes MillionaireMatch a strong contender in high-end dating sites.
If you are a successful individual looking for a relationship with someone who understands and respects the lifestyle that comes with success, I could recommend MillionaireMatch to you.
Top MillionaireMatch competitors and alternatives
Millionaire Match is an excellent platform for successful people looking for classy encounters. However, some top dating websites are great alternatives. Check them out!
Video: My story: Why I joined Millionairematch
FAQ
Is Millionaire Match legit?
Yes, MillionaireMatch is considered a safe and legitimate dating website. Since its launch in 2001, the website has built a reputation as a reputable service catering to successful individuals looking for love. It uses a solid privacy policy to reduce the number of fake profiles on this platform, according to numerous MillionaireMatch reviews.
Are MillionaireMatch's subscription plans worth the money?
Investing in a premium subscription can prove beneficial if you are serious about finding a match that fits the specific demographic of successful and wealthy individuals. However, you can start with a free membership to get a feel of the platform, see if you like the user base and features, and decide if you want to upgrade to a premium membership.
Should I use a fake name on MillionaireMatch?
Using a pseudonym or a username on online dating platforms like MillionaireMatch can be an excellent way to protect your privacy, especially in the initial stages of online interaction. While you should always be honest about the information that affects your potential match (such as your interests, career, lifestyle, and what you're looking for in a relationship), you don't necessarily have to provide your full legal name.