Talkliv Site Review: Is It Legit?
| | |
| --- | --- |
| Monthly visits | Around 600K |
| Price | $2.99 |
| Male to female ratio | 57% male, 43% female |
| Good for | those who are looking for long-term relationships, friends, and fun |
| Site | talkliv.com |
TalkLiv is a mobile-friendly dating site with a free registration that is usually used to meet people worldwide. Our content team found many positive and negative reviews about the site, so we decided to do our research to see which ones are true.
Therefore, we bought the subscription and tested the site for a month. All facts, pros, and cons are in this article.
What is TalkLiv?
TalkLiv is an exciting platform for people bored with typical dating sites. The site provides systems of group chats where you can easily share your thoughts, pictures, and videos. TalkLiv is suitable both for local and international dating.
TalkLiv in 30 seconds
TalkLiv website is an intercultural communication platform with a tremendous user base
Many English-speaking users from all over the world
The mobile version is well-optimized for all devices
Just like on other dating sites, here you pay for time spent in the chat, not for every message
Talkliv free search tools are quite sophisticated
Free live streaming
Talkliv is a well-designed and easy-to-navigate dating site. It offers awesome features and services. Another great thing about this site is that on each page where you can see actions that you can do you will also see the prices below.
Plus, the site also has a separate price list if you want to see all prices. In addition to that, the FAQ section on Talkliv is clear and online support is always ready to help.
Overall TalkLiv.com rating
Who is TalkLiv for and not for?
Talkliv is best for:
People who prefer to meet potential partners online
Men and women who are looking for intercultural communication
Those who are looking for long-term relationships, friends, and fun
Talkliv is not for:
Those who are looking for free dating sites
People who don't like online dating and prefer offline one
What are the main advantages and disadvantages of TalkLive?
Pros
Сustomer support works 24/7

The site has a friendly interface

You can easily talk with people from countries worldwide

Friendly security chatting platform
Cons
Communication features are paid 

No strong focus on romantic dating

Not a lot of members in small cities
Pricing
TalkLiv accepts payments in local currency. However, the prices are bound to the current USD exchange rate. As a first purchase, 20 credits are available for $2.99. After that, the regular price will remain at $9.99. Additionally, the service supports the most recent and trustworthy payment methods, such as PayPal or bank cards like MasterCard and Visa. Let's take a closer look at the packages the site provides:
20 credits—$9.99
50 credits—$19.99
125 credits—$44.99
250 credits—$69.99
750 credits—$149.99
We can say that those prices are average compared to some other dating sites.
Free services
Is TalkLiv worth paying for? You can find out the answer to this question yourself, as the site provides new users with a welcome bonus of free 20 credits to try its features. But what about free features on the Talkliv website? Well, here they come:
Registration
Profile verification procedure
Watching live video streams
Sending messages in live streams
Viewing photo galleries of other users
Get notifications if someone visits your page.
Paid services
TalkLiv accepts payments in local currency for credits. Additionally, the service supports the most recent and trustworthy payment methods, such as PayPal, MasterCard, and Visa. Here's what you can do:
Live chat (2 credits per minute)
Get to know the girl better by watching live videos (4 credits for a minute)
Express yourself by sending a sticker in chat (5 credits)
You can send a photo in chat for 10 credits
Sending mails, if you want to share a really long piece of text (10 credits first, 30 credits for sending the second and subsequent emails)
You may also receive photos in the mail, opening them will cost you 10 credits
Some users add videos to their profiles you—need 50 credits to open one
The site supports sending videos in the mail (it costs 50 credits to open)
You can send gifts to the girl you like, and the delivery will cost 100 credits
The features might be extremely helpful to establish a connection faster. Use those amazing options to get your communication to the next level—try for yourself and decide if all these features on Talkliv are worth it. 
Who is really signed up here?
| | |
| --- | --- |
| 👥 Visits | 158,000 |
| 🇺🇸 Most visited by | USA |
| 👩 The average age of female users | 20-24 |
| 🧑 The average age of male users | 35-40 |
| 🌐 Members activity | USA, UK, Canada, Australia, UAE |
The site's overall cozy nature attracts people from different countries and age groups. Some of them are looking for a long-term relationship, while others are just looking for some fun. Either way, you can find like-minded people with no trouble. 
How does TalkLiv work?
Talkliv provides intercultural communication for those who are looking for a partner online
Users can sign up with a Google account or via email for free
It has a Newsfeed feature where beautiful girls post every day
The interface is user-friendly and easy to navigate
Matching tool, where you can see random female users with two options: like or skip
Talkliv operates similarly to other dating sites—people sign up, look for potential partners, buy credits, talk to other users, and find love and friends.
Signing up at TalkLiv
Easy two-step registration
Only email or a Google account is needed to sign up
It's easy to complete your profile
To sign up you will need to enter only the most crucial information. You won't be asked for your phone number or home address. The whole process is fast and easy, and it takes less than a minute if you're signing up with a Google account. Mobile registration works well, too, thanks to the newest optimization technologies. 
When it comes to filling in your profile, you also can skip the part about adding more information if you are busy. But we recommend you fill that up. After all, it's a communication platform, you should tell more about yourself so that the girls can see what they have in common with you.
In addition to that, the Talkliv site allows you to add several photos to your profile. This way, you will get more chances to actually meet someone, even as a new user.
Profile pictures
Girls there try their best to look good, fill in their profile data, get that trusted user mark, and arrange professional photo sessions. So if you want to keep up, you will need to put in some effort too! We analyzed the most common mistakes and made a little guide for you.
Avoid messy backgrounds. No need to photoshop that Eiffel tower on top of dirty dishes, rather take a minute to think where you can find a nice background around you. It might be some local cafeteria, buildings in the old part of your city, or somewhere where your hobby takes you since including things you like in a photo is a good move.
Don't choose a group photo as a profile picture. Make sure to avoid situations like: "It's the third row, the fifth column, see that hair peeking out from that guy's shoulder? That's me".
Check if your photo is well lit. Some people neglect this point, but it can either make your photo better or completely ruin what could have been a good photo. So make sure to set decent lighting for your photoshoot. You can also use color correction tools, but don't abuse them.
Hold your camera at eye level. It will help you to appear as close to the real you as possible.
Pick a background that is clear and uncluttered, expose your face and a little bit of your upper body, smile, practice your postures, and, most of all, be yourself. Who knows, maybe this Talkliv review will help you find the love of your life. The best way to check it is to get a nice profile picture and try it. 
Making contact on TalkLiv
You can use a free wink feature to draw attention
Starting a live chat is easy with Say hello button
Switch to a mail messaging if you want to say more things in one message
You can block other users using the More menu
To start a live chat, just find a button to say hello or wink if you want to start with something original. If you are a traditional person, you can just message a woman—there is a box in each girl's profile where you can write something and press send.
Voila, you made the first move, and now this dialogue will appear in your chat list. But be aware that once you start it—you will be charged for every minute you are sending messages in the chat, regardless of whether you are in the chat all the time or just scrolling around after sending a message.
You can also change to mail in an already opened chat or just start a new mail conversation from the girl's profile. It allows you to write longer texts and attach images and gifs up to 4 Mb.
If you want to start your conversation in a fancy way—send her a virtual gift. In this case, you won't be unnoticed. But it's still better to send gifts to those ladies with whom you already feel a connection.
TalkLiv's profiles: Personalization and specialties
Let others know where you are from by filling in information like city and country
Select your marital status and field of work—sometimes, it can be a good conversation starter
Choose up to three traits
Show others the hobbies you like
Choose your music and movies preferences
Set your relationships goals and what you are looking for on the site (for example, chatting, friends, attention, and fun)
Choose your personality type from the creative presets
Add more information about yourself in the story section
Add your best photos
It's not too much freedom to choose only three things from lists, but it is more comfortable and less time-consuming than doing it manually. In fact, where you need to put effort is the story section. While your hobbies and personality sections may help women to understand what kind of a person you are, your story is the thing that can really attract attention. Write something funny, something serious, something touching, something you. This will definitely help you attract more potential partners and find a match faster.
Editor's сonclusion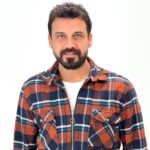 David Krant
Dating Expert
The site allows people with different cultural backgrounds to meet. The most significant advantage of the site is that you can create and develop relationships in the form of a game, and sometimes it is the best way to find the right person.
FAQ
Is Talkliv free?
Sign-up is free, and every new service member is given access to free features like advanced search, seeing other users' profiles, editing your profile, and checking out other users' galleries. Plus, as a new user, you will be granted 20 free credits and a huge discount on the first 20 credit purchases. However, the full functionality is not accessible until the deposit has been made. Therefore, to get full access to this platform and its features, you need to purchase credits.
Is your phone number required for signing up at TalkLiv?
No. You can register with an email or your Google account, and unlike on other sites, nobody would ask you to enter your phone after the registration process. It's a nice feature in terms of privacy.
Is Talkliv safe?
Yes. Talkliv has advanced scam protection. It uses the SSL protocol, so potential criminals can't get access to your credentials, personal information, or chat history. In combination with a good support team and profile moderation, it makes the site safe to use. Also, they are not asking for your contact details and don't show them on your page.