Top 7 Millionaire Dating Sites & Apps to Find a Millionaire
In this guide, you will learn about the unique features and benefits of millionaire dating apps, as well as tips for finding a compatible match on these platforms. Whether you are a successful individual looking for a partner with similar interests and goals or simply interested in dating someone wealthy, online dating sites from this niche offer a convenient and effective way to connect with like-minded individuals. With a large user base and features tailored to the needs of successful individuals, millionaire dating sites can help you find a meaningful and lasting relationship.
So, it doesn't matter if you are new to the world of online dating or an experienced user: in any case, this guide is here to help you navigate the world of the best millionaire dating sites and find your perfect match!
List of the best millionaire dating sites
Secret Benefits

  — best for those interested in a reputable dating service with rich and attractive singles

Seeking

— best for those searching for a trustworthy mobile dating app with lots of advanced features such as video messaging

LuxuryDate

— best for people looking for a simple and easy-to-use platform to meet a millionaire online

WhatsYourPrice

— best for those searching for a unique online dating experience

EliteMeetsBeauty

— best for those who need a traditional wealthy dating site with a traditional set of features (chat, private albums, gifts, etc.)

MillionaireLove

— best for those searching for a millionaire dating service with a high response rate and detailed profiles

MillionaireMatch

— best for people who want to find a trusted, reputable, and exclusive dating site to meet a millionaire
№1
Secret Benefits
BEST FOR:
Those searching for a trusted dating app with a convenient credit system
OUR EXPERTS SAY:
Secret Benefits is a large dating platform with almost 16,000,000 unique monthly visitors. This dating service is not focused on millionaires only, but the general relationship pattern here is "wealthy man in his 40s/50s+attractive young woman in her 20s/30s".
The sign–up process is pretty fast, the website interface is easy-to-use, and the credit system makes Secret Benefits incredibly convenient and transparent. There is a video verification tool that allows users to upload a short video to verify their profiles.
More Information
SecretBenefits
Pros
16,000,000 unique monthly users

It's possible to find a partner according to your dating preferences—there are millions of people interested in casual and

serious dating here

A very convenient interface of the site

Fast registration

Numerous search filters (available for free)
Cons
A few fake profiles (but it's not a surprise because it's just impossible to create a dating site with 0 fake profiles)

No mobile app

No free messaging
№2
Seeking
BEST FOR:
Those searching for a trusted dating platform, a large database, and advanced (video) dating features
OUR EXPERTS SAY:
Seeking one of the most popular dating platforms in the world with more than 40,000,000 users worldwide (the number of unique monthly users is a bit smaller, though). It's a perfect platform for building a casual or serious relationship on your terms—this site has millions of users, which means you'll certainly find a match here.
The users are verified (there is a background verification tool on Seeking), and the profiles are very detailed. Seeking is a perfect option for mobile daters, and it has an extremely convenient and user-friendly interface.
More Information
Seeking
Pros
10,600,000 unique monthly visitors

A perfect mobile millionaire dating app

Background verification and income verification

Female users can send free messages

A l

ow number of fake profiles and

a

fast&professional customer support team
Cons
Men can't send messages for free

Most users are searching for casual dating, not for something serious

The diamond subscription is one of the most expensive subscription options we've seen on a dating site ($275/month)
№3
LuxuryDate
BEST FOR:
Those searching for a dating platform with detailed profiles and a high response rate
OUR EXPERTS SAY:
LuxuryDate is a dating platform for wealthy and attractive singles. The quality of profiles is probably the main advantage of this site: most female profiles are pretty detailed (although we can't say the same about 100% of male profiles, to be fair). The reason why the profiles are so detailed is probably simple—it's all about the registration process.
The point is, the users can't finish the sign–up process till they don't upload 10 photos (6 public, 4 private ones). No monetary transactions between users are allowed—this is a website for those searching for a real relationship, not for those interested in sugar dating.
More Information
LuxuryDate
Pros
Intuitive

interface

Convenient

mobile version of the site

Tens of thousands of incredibly attractive singles

Detailed profiles

A good reputation of the site
Cons
Users with a free account can't send messages

No LGBT users

No mobile app
№4
WhatsYourPrice
BEST FOR:
Those who need not a traditional dating app but an app based on a very interesting concept
OUR EXPERTS SAY:
This mobile dating app stands out from the crowd, with no doubts. The point is, the concept of WhatsYourPrice is certainly quite rare—it's an auction type of website where generous users (mostly men) send offers to attractive users (mostly women), and if these offers are accepted and the deal is made, the conversation is unlocked, and the date can be set up.
In our opinion, it has nothing to do with an escort—it's just a website that offers a direct way to meet other people.
More Information
WhatsYourPrice
Pros
Straightforward

concept

Convenient interface

The site is pretty affordable (according to various expert and user reviews, most dates are between $50-$200)

It's free for Attractive users (it's Successful users who need to pay for the dates)

A very high success rate (70% of unlocked messages result in dates, according to the information provided by the website)
Cons
No mobile app

Not a 100% "date a millionaire" app—the users here are "just" wealthy, not

all are

millionaires

The concept may seem a little too straightforward, to the point when it may look like an escort
№5
EliteMeetsBeauty
BEST FOR:
Those seeking a real niche dating platform focused on relationships with wealthy people
OUR EXPERTS SAY:
This website offers a lot of nice features for premium users, but there's nothing too advanced here—premium users can send messages without any limits, get access to private photos, send gifts, and see who liked them/viewed their profiles. Unfortunately, no video chat/voice calls/other advanced features are offered.
However, EliteMeetsBeauty is certainly a good dating service, and it shouldn't be missed because it's pretty affordable (from $15 to $40 per month), its reputation is close to perfect, and its interface is quite easy-to-use.
More Information
EliteMeetsBeauty
Pros
Almost 200,000 unique monthly visitors (quite a large number for a niche dating website)

Female members can send messages for free

A welcome bonus for new users

Free advanced search filters

Several free features (search, favorite lists, likes)
Cons
No free messaging

It's impossible to sign up without a photo

Not all the profiles are 100% detailed
№6
MillionaireLove
BEST FOR:
Those searching for a trusted millionaire dating site with lots of verified profiles
OUR EXPERTS SAY:
MillionaireLove is a very interesting dating site for those interested in a relationship with a wealthy person. What we loved most about this site is the quality of profiles—it's not even about the number of photos and all that, it's about the verification (there is a video verification tool on MillionaireLove). The response rate is pretty high here, and you can increase it even more if you upload a video (verified users get more responses than standard users).
More Information
MillionaireLove
Pros
Video verification tool is available for both free and premium members

A lot of free features (likes, profile browsing, advanced search, verification)

A nice mobile version of the website

Detailed profiles

Private albums are available even to free users
Cons
Chat, private albums, and high-quality customer support are only available to premium users

No mobile app

Not 100% of the profiles are detailed
№7
MillionaireMatch
BEST FOR:
Those who want to find at least a partially free dating site
OUR EXPERTS SAY:
Millionaire Match is a high-quality wealthy dating app for those looking for a successful and attractive partner. The profiles on the site seem to be very detailed, and the app offers both free and premium features to enhance the user experience.
The premium features allow for more detailed searches and unlimited communication (replying to messages is free). The total number of premium features is around 40—virtual dating assistants, coaching services, etc. MillionaireMatch also has a verification process, which helps ensure the authenticity of profiles.
More Information
MillionaireMatch
Pros
Millionaire Match is free for those who reply to the messages

A lot of verified users ("Certified Millionaires")

Private albums are free

First-date ideas that make it easier to start a conversation

Mobile dating apps for Android and iOS
Cons
Not all the Certified users are real millionaires

Several fake profiles

Most users are searching for meaningful and serious relationships so if you're interested in a hook

–

up, this may not be the best platform for you
What is a millionaire dating?
Millionaire dating refers to dating or matchmaking service that caters to individuals who are millionaires or have a high net worth. These services typically cater to successful individuals who are looking for a partner with similar interests and financial stability.
The goal of millionaire dating is to connect individuals who are looking for meaningful and lasting relationships with others who are in a similar financial and social position.
These services may include online dating platforms, personal matchmaking services, or social events specifically designed for millionaire singles. Millionaire dating often emphasizes the financial aspect of relationships, but it is also focused on finding a compatible and supportive partner who shares similar interests and goals.
How to know if members of millionaire dating sites are truly millionaires?
Not all wealthy dating websites are actually full of wealthy men and women. The following tips will help you understand how to find a good and exclusive dating site and how to find real wealthy people.
Verification process. Reputable websites and apps often have a verification process to verify the financial status of their members. This may involve income verification, asset verification, or background checks.
User feedback. Reading user reviews and feedback can give you an idea of the reputation of the website and the authenticity of its members. You can also ask for recommendations from friends or search for forums and discussions about millionaire dating.
Profile information. The profiles of members on millionaire dating websites should include detailed information about their financial status, occupation, and assets. You can also ask questions or have a conversation with them to get a better understanding of their financial situation.
User behavior. Members who are truly wealthy are likely to have a certain level of professionalism and sophistication in their behavior and communication on the website.
Finding a quality millionaire dating site can take some time, but it's worth it to protect yourself from scammers and find your perfect match.
Millionaire dating vs. regular online dating: Features and differences
An average rich people dating app may be more expensive than even the best dating site for "average" people. However, this is not the only difference and not the only thing you need to know about such apps before you create a profile there. Continue reading to find out more about the features and differences between the two types of dating services!
Features of millionaire websites
Differences between an exclusive dating app and a regular dating app
Verification:
Unlike other online dating sites ("regular" ones), apps for successful men and women typically have a wider set of verification tools.

People who are interested in dating millionaires may need to go through a video verification process, upload their IDs, etc. 
Demographic:
Wealthy dating sites are designed to cater to wealthy individuals and attract those who are seeking a similar financial status.

Regular online dating websites and apps have a wider demographic and do not target a specific income level.
Special requirements for quality of the profiles:
The users of Luxury Date, for example, are required to upload at least 10 pictures (6 regular photos, 4 private ones) to finish the registration process.

It's not something rare to see when it comes to such websites because they obviously care about the quality of profiles. 
Unique features:
Rich men dating sites often offer unique features and services, such as personalized matchmaking, concierge services, and luxurious events.

Regular online dating websites and apps typically offer more general features, such as live chat/email/voice calls.
Gift delivery:
Other dating apps might offer virtual gifts or (rarely) a bouquet delivery, but the best dating sites for "elite" singles usually offer more than that.

Some of the sites on this list offer the users to pay for a gift delivery (laptop, jewelry, smartphone, etc.).
Cost:
It's obvious that there is no free millionaire dating sites, but the best wealthy dating sites tend to be more expensive than other dating sites ("regular" ones).

Mostly, the reason for that is that they are targeting a higher-end market and need to maintain a certain level of exclusivity.
Other features and tools:
It's about customer support, advanced search filters, and a matchmaking algorithm.

A good millionaire dating site will most likely offer more search filters, more professional customer support, a better matching algorithm, etc.
Focus:
Every online dating service for wealthy singles tends to focus more on financial status and wealth, while regular online dating websites and apps focus on a wider range of factors, such as interests, personality, and compatibility.
Tips to use a millionaire dating website
It doesn't end with finding a good rich people dating site. Those seeking millionaires need to impress potential partners—and here, you'll find out how to succeed at this game.
Create an attractive profile. Your profile is your first impression, so make sure to fill it out completely and include accurate information about yourself, including your interests, lifestyle, and what you are looking for in a partner. It's also very important to use high-quality photos that showcase your personality and interests. Make sure they are recent and accurately represent what you look like.
Be honest. Be honest about your financial status, background, and expectations. This will help attract compatible individuals and increase the chances of finding a successful relationship.
Be proactive. Take the initiative to reach out to potential matches and engage in conversations. Be respectful and genuine in your interactions.
Be open-minded. Websites for successful singles attract a diverse range of individuals with different backgrounds, interests, and financial situations. Keep an open mind and be willing to consider individuals who may not match your initial expectations.
Safety first. Always prioritize your safety when using a dating website. Avoid sharing personal information or sending money to anyone you have not met in person.
Alternatives to find rich men online
When it comes to meeting wealthy men, dating sites are not your only option. We won't focus on offline options here (charitable events, networking events, exclusive clubs/organizations, etc.). Instead, let's talk about other ways to find successful and attractive women or men online.
So, how to meet a millionaire online without using special millionaires' dating services? We believe you have three options to choose from. Let's talk about them.
Online communities. You can join online communities, forums, or groups related to your interests or industries. This can provide opportunities to connect with successful individuals and learn from their experiences.
High-end dating platforms. You can try using other high-end apps that cater to wealthy individuals, such as The League (the League's online dating scene is high-quality and self-regulated) or Sapio (a platform for educated professionals).
Social media. You can also utilize social media platforms, such as LinkedIn, to connect with successful individuals and expand your network.
You should choose the option that best meets your goals, and then it will be much easier to find a successful match.
Conclusion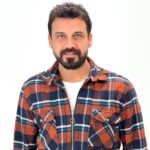 David Wygant
Dating Expert
To be fair, I can't say that it's easy to find a millionaire. It may be especially difficult if you're interested in a female millionaire because only 13.05% of US billionaires are female.
The good news here is that there are more millionaires in the US than you might think—according to various sources, there are about 22,000,000 of them in the United States, which means almost 9% of US adults have more than $1 million.
Another good news is that with our list of the best millionaire dating platforms, it becomes easier to build casual/serious relationships with a rich person.
Just choose a website, create a profile, don't ignore the verification options, and buy a premium membership on a dating site—that's how you'll increase the chances of finding a real wealthy man or woman.
Video: 4 Tips for dating a millionaire
FAQ
Do millionaires actually use dating sites and apps?
Yes, millionaires do use dating sites and apps. With busy schedules and the desire for a relationship, many millionaire singles find it convenient to use online platforms to find partners. Additionally, millionaire dating websites and apps cater specifically to wealthy individuals and offer a large user base, increasing the chances of finding a compatible match.
What is the best millionaire dating site or app?
Secret Benefits, Seeking, and LuxuryDate are the best dating apps for millionaires. These are the top 3 most reputable and trustworthy dating sites for relationships with wealthy people (including millionaires and celebrities).
Are millionaire dating sites free?
Most millionaire dating sites offer a mix of free and paid features. While creating a profile and browsing other profiles on the site is often free, sending messages and accessing certain features on a dating app for millionaires may require a paid membership.