Zoosk Dating Site Review: Is It Legit?

Monthly visits
10M
Price
12 months — $10.00 per month or one payment of $119.99
6 months — $13.35 per month or one payment of $79.99
3 months — $19.98 per month or one payment of $59.95
1 month — One payment of $29.95
Male to female ratio
64% male, 36% female 
Good for
Long-term relationships, finding new friends
Mobile app
Yes: iOS and Android
Site

zoosk.com
On the one hand, Zoosk is one of the most popular apps in the online dating market, with over 40 million users worldwide. On the other hand, it has its downsides, and such a massive dating pool can make the search for a perfect match much more complex and time-consuming. So is Zoosk worth the moneyin 2023? Read our Zoosk review to find out if Zoosk is any good.
What is Zoosk?
Zoosk is an international online dating platform designed for people seeking long-term relationships. It may work for all, but it's less effective for those who're looking for hookups and one-night stands. Currently, this is one of the largest communities in the online dating industry, but all members pay for communication—messaging here isn't free.
Overall Zoosk.com rating
What are the main advantages and disadvantages of Zoosk?
Pros
Active community and lots of potential matches in developed countries

Nearly equal male-to-female ratio

Fixed prices for premium plans

Many detailed verified profiles of legit singles

Advanced matchmaking features
Cons
It takes time to get a response from the support

No free unlimited messaging

There are catfishes and scammers registered on the site, too

Some additional features require buying Zoosk coins
As you can see from Zoosk pros and cons, it is an excellent choice for various dating options, including long-term relationships.
Zoosk in 30 seconds
Zoosk is a leading online dating service available in more than 80 countries.
It was founded in December 2007 by Spark Networks in Fremont, California.
According to the most relevant numbers, this dating app has over 40 million members.
Zoosk uses a proprietary Behavioral Matchmaking technology that learns from users' actions to deliver better real-time matches.
Users can access this dating site via the web or download a dedicated Zoosk app from Google Play or Apple App Store.
The service is available in 25 languages.
Zoosk includes features such as Carousel (for quickly assessing potential matches) and SmartPick (matches based on compatibility).
A premium subscription allows users to send messages and chat with other users, see who has viewed their profile, and more.
Zoosk uses a combination of human and algorithmic moderation to keep the platform safe and free from fake profiles.
The company aims to empower everyone to lead a fulfilling love life.
Who is Zoosk for and not for?
Zoosk will work for:
Individuals who are open to a technology-driven approach to dating, appreciating the Behavioral Matchmaking system
Busy people who appreciate the convenience of dating through an app and value the option of linking it to their social media accounts
Those looking for an international pool of possible matches, as Zoosk is available in over 80 countries
Users who are new to online dating. The platform is user-friendly and easy to navigate
Zoosk will hardly work for:
Individuals who prefer traditional, manual searching and detailed filtering in their dating apps
People seeking a free dating platform, since communication requires a paid membership
Users who are primarily interested in niche dating
Pricing and available features
This dating service offers various features for social networking and building relationships. Free features are limited here, so you have to get a paid subscription.
Here is the current Zoosk cost:
$ 10.00
12 months
per month or one payment of $119.99
$ 13.35
6 months
per month or one payment of $79.99
$ 19.98
3 months
per month or one payment of $59.95
$ 29.95
1 month
One payment
There are also Zoosk coins for one-time upgrades like the Profile Boost and Super Send:
60 coins — $9.99
180 coins — $19.95
480 coins — $39.95
Free services
Free members of the Zoosk dating app can do the following:
Sign up and create a profile, including uploading photos

Search and browse profiles.

Use Carousel to assess potential matches quickly

Discover possible partners
Paid services
Zoosk users can also benefit from the following premium features:
Send and respond to messages from other users

Get full access to SmartPicks, a feature based on the user's behavior on the website

Communicate with their Carousel matches

See who has viewed their profile, which provides more insight into possible matches

Browse other profiles anonymously

Access Zoosk's chat feature, which facilitates instant communication with other users

Paid Zoosk users have their profiles highlighted, which increases visibility to other members
Who are the members?
| | |
| --- | --- |
| 👥 Visits | 10M |
| 🇺🇸 Most visited by | USA, Canada, Australia |
| ⌛ Average age range of female and male users | 25-34 |
| 🌐 Members activity | North America, Australia |
How does Zoosk work? Sign up
Users create a free account, providing basic details about themselves and uploading photos
Profile creation
Members answer questions about their preferences, interests, and lifestyle to build a comprehensive profile Matching
The proprietary matching algorithm suggests matches based on users' activities Carousel and the search function
Users can explore suggested matches, use the Carousel feature for rapid match assessment, or use the search function Communication features
Users can communicate with mutual connections through messages
Match suggestions
Zoosk uses data from users' behavior to refine match suggestions over time
Zoosk's purpose is to provide a technology-driven platform that simplifies finding potential romantic partners. It aims to leverage the power of machine learning to create meaningful connections.
The central mechanism behind Zoosk's operation is its unique behavioral matchmaking algorithm. Unlike traditional dating platforms, which rely on users manually sifting through profiles and setting detailed preferences, the algorithm at Zoosk learns from users' actions on the website. It considers whom users like, message, and interact with to understand their deep preferences and patterns. Over time, Zoosk refines its match suggestions based on these learned behaviors.
Besides, the Zoosk dating service uses features like Carousel and SmartPicks to improve the dating experience. Carousel is a quick way for users to assess possible matches, while SmartPicks uses behavioral matchmaking insights to present users with highly compatible matches.
A classic video chat is not available there. However, users can benefit from Zoosk Live, a live streaming platform where people can connect in real-time online and grow their network.
Zoosk presents a dynamic, intuitive, and personalized online dating experience with intelligent mechanisms. Focusing on behavioral patterns rather than static preferences aims to uncover more genuine and potentially successful matches for Zoosk couples and singles. However, a paid subscription is necessary to fully benefit from premium features, especially for initiating conversations with possible dates.
Signing up at Zoosk
Users can initiate the signup process on the Zoosk website or through the dating app
Users can sign up using an email address or via a Facebook or Google account
Member should provide details like gender, birthday, email address, and set a password
Personal facts like ethnicity, education level, and availability of children are also required
Users are encouraged to upload a clear and recent photo
Zoosk may ask for account verification to ensure authenticity via mobile number or social media account
Users can complete their profiles by writing about their interests, relationship history, ideal date ideas, and perfect match parameters
Signing up for a Zoosk account starts by visiting their website or downloading their mobile application, like other dating apps. The dating app offers flexibility in the signup method; users can sign up using an email address or their existing Facebook or Google account.
Upon choosing the signup method, users will be asked to provide basic information, such as their gender and birthday, and set a password for the account. They will then be prompted to provide more personal details to help Zoosk understand their demographics and preferences. These details could include the user's body type, ethnicity, education level, and whether they have children, among other facts.
The next step in the process is to upload profile photos. Zoosk encourages users to upload clear and recent pictures of themselves to increase the chances of attracting potential matches. To ensure the authenticity of profiles and maintain a secure platform, Zoosk may require account verification. It can be done via mobile number verification or social media verification.
Finally, users are encouraged to share more about their interests, hobbies, and ideal match to complete the profile setup. They can also write a short "story" about themselves. This additional information makes a profile more appealing and contributes to the Behavioral Matchmaking system, helping Zoosk make more accurate match suggestions.
Profile and pictures
Creating a standout profile on any online dating platform, including Zoosk, is an essential first step in finding a compatible match. Your profile and pictures serve as the first impression for possible matches and significantly influence the kind of people you attract. They convey your physical appearance and give insights into your personality, interests, and what you're looking for in a partner.
Be authentic and detailed: Your profile is your chance to showcase your true self. Share your interests, hobbies, and what you like in a partner. The more detailed your profile, the better Zoosk's behavioral matchmaking algorithm can work to find suitable matches for you.
Quality over quantity for photos: Use high-quality, recent photos. Include at least one clear headshot and one full-body picture. Variety is also beneficial, so consider using images that show you doing activities you love, which can serve as great conversation starters.
Use the "My story" section wisely: Zoosk allows you to tell your story in a short essay. Use this space to share more about your personality, passions, or an ideal date scenario. Make it engaging and unique to grab attention and stand out.
Keep your profile updated: Life changes, and so do your interests and circumstances. Update your profile regularly to reflect your current situation and interests. It helps you attract suitable matches and demonstrates an active presence on the platform.
Investing time and effort into creating an appealing, authentic profile and choosing the right pictures can significantly boost your success on Zoosk. Your profile and images should reflect who you are and what you value, serving as a window into your world for potential matches. The above tips will help you increase your chances of finding the right person on the site. Remember, the goal is to showcase the real you and let your personality shine.
Making contact on Zoosk
Zoosk provides match suggestions based on your behavior on the platform
The Сarousel feature allows quick review of possible matches by liking or passing them
Users can manually search for potential matches based on specific criteria
Premium members can initiate a conversation by sending messages
Users can express interest by sending a "smile" or "like" to a profile
With SmartPicks, Zoosk offers specially curated matches based on your behavior
Making contact on Zoosk involves several integrated features designed to help users connect with possible matches that are online. The first point of contact typically begins with the match suggestions provided by Zoosk's behavioral matchmaking engine.
This unique system suggests profiles based on your behavior on the dating app, including who you like, your message, and the details of your interactions. This offers a personalized, dynamic approach to finding matches.
Another key feature for making contact is the Carousel. This is a fun, rapid-fire way to browse profiles. You're shown a series of accounts and can decide whether to say "yes," "no," or "maybe" to each. If you and another user say "yes," it's a mutual match, and you can initiate contact.
For those who prefer to take matters into their own hands, Zoosk also offers a manual search function. Users can search based on specific criteria like age, location, religion, body type, and more. Once you find someone who catches your interest, you can make contact.
To express interest and initiate contact, Zoosk allows users to send messages, "smiles," or "likes". However, it's important to note that unlimited messaging is a premium feature. Free users can send "smiles" or "likes," but the ability to send and reply to messages requires a premium subscription. Sending virtual gifts also requires spending some Zoosk coins.
Zoosk also offers SmartPicks, which presents you with one profile at a time based on compatibility and personal preferences. If you and your SmartPick mutually express interest, a connection is made, and you can start a conversation.
Another excellent option is Super Send. This feature allows you to market yourself effectively. You select an ice-breaker message, and Zoosk sends it to many singles, which works similarly to an email mailing list.
Overall, Zoosk provides several features to help users make contact and initiate a virtual date, whether they prefer a more active search or appreciate algorithm-driven suggestions. Such a variety of options differentiates this platform from other popular dating sites.
Zoosk profiles: Customization and special features
ℹ️ Basic Information
Basic information covers details like age, location, gender, and sexual orientation
👤 Personal details
Personal details include height, ethnicity, education, bad habits, etc
✅ Story
"Story" is a free-form section where you can describe yourself in more detail
👍 Interests
Interests include hobbies, sports, favorite music, movies, books, etc
❤️ Perfect Match
The "Perfect Match" section describes the kind of person you're interested in meeting
📷 Photos
Photo upload allows you to add multiple photos to your profile
Zoosk allows a fair degree of customization in its profiles. Users initially provide basic information such as age, location, gender, and sexual orientation. Further details, which help the platform understand your preferences and lifestyle better, include personal aspects like height, body type, ethnicity, religion, education, relationship history, whether you have children, and smoking/drinking habits.
The "Story" section is an opportunity to express yourself more personally. In this free-form section, you can write about yourself, your life, and what you're looking for in your own words.
Interests, another customizable section, include hobbies, sports, favorite music, movies, books, and more. Expressing your interests can help attract people with similar tastes and facilitate conversation starters.
In the "Perfect Match" section, you can describe the kind of person you're interested in meeting. This information provides valuable input to Zoosk's Behavioral Matchmaking algorithm.
Lastly, you have the opportunity to upload multiple photos to your profile. A diverse selection of high-quality pictures can significantly increase your appeal and authenticity.
Tips for updating the profile on Zoosk:
Stay current: Life changes, and so should your profile. Update your profile to reflect your current interests, hobbies, lifestyle, and photos.
Be specific: In the "Story" section, the more specific you are about your interests and what you're looking for, the more likely you'll attract compatible matches.
Showcase your personality: Use the "Interests" section to showcase your personality. Sharing your favorite music, books, or hobbies can make great conversation starters.
Define your ideal match: Spend time refining the "Perfect Match" section. Being clear about what you're looking for can help Zoosk suggest more compatible matches.
Quality photos: Regularly update your photos and ensure they are high-quality, clear, and varied. Your photos are the first thing potential matches see, so make sure they represent you well.
These tips will help you make your profile more visible to over 40 million members of this dating app.
User interface and design
Zoosk has a sleek and straightforward design that makes navigation intuitive
The website and dating app interfaces are consistent, providing a uniform user experience
Essential features like messages, matches, search, and profile settings are easily accessible
Accounts are displayed with the profile picture on the left and personal details on the right
Suggestions appear directly on the user's homepage for easy access
The Carousel feature offers a quick and fun way to browse possible matches
How good is Zoosk when it comes to usability? Zoosk's user interface and design are well-crafted to provide a clean, modern, and user-friendly experience. Its simplicity facilitates easy navigation, making it convenient for users of all tech-savviness levels.
One of the biggest pros of Zoosk's design is its consistency across platforms. Users will find a uniform interface using the website or the mobile app. This consistent look and feel make transitioning from one device to another seamless.
The straightforward navigation is also a significant plus. All the essential features like messages, connections, search, and profile settings are prominently displayed and easily accessible. This design choice reduces the time spent searching for features and allows users to focus more on finding matches.
Zoosk profiles are neatly displayed, with the profile picture on the left and personal details on the right. This layout makes it easy for users to scan through valuable facts quickly.
The behavior-based match suggestions, a unique feature of Zoosk, appear directly on the user's homepage. This easy access enhances the user experience, making it easy to check out potential dates without navigating away from the home page.
The Carousel is a fun and user-friendly feature where users can quickly browse through profiles. The feature's simplicity—you only have to select "Yes," "No," or "Maybe"—makes it an enjoyable and uncomplicated way to find possible Zoosk great dates.
One minor inconvenience might be that features are locked behind the premium subscription, such as full messaging capabilities and seeing who viewed your profile. However, this is a common practice in online dating platforms to offer some services for free while reserving advanced features for paying users.
Overall, Zoosk's user interface and design offer an intuitive, clean, and enjoyable user experience, emphasizing simplicity and functionality. The platform has effectively used design to facilitate a smooth and engaging online dating journey.
Safety and privacy measures
Zoosk requires users to verify their profiles via phone number or social media
The site uses encryption features to protect users' personal and financial data
Private browsing allows users to browse profiles without appearing in search results
Users can report abusive or suspicious behavior and block any user from further contact
Zoosk offers users to adjust their account settings to control what others can see
Zoosk provides guidelines and tips to ensure users' safety while dating online and offline
Is Zoosk safe? Yes, this platform has several measures to ensure the safety and privacy of its users. One of the essential safety measures is profile verification. All new users should verify their profiles via a phone number or through their social media accounts. It helps prevent the creation of fake profiles and boosts the credibility of genuine users.
To protect users' personal and financial information, Zoosk uses encryption technology. This means all data transmitted between your device and Zoosk's servers is encrypted, helping to safeguard it from potential interception.
For users looking for an extra level of privacy, Zoosk offers a feature called "Private Browsing" for its premium members. This feature allows users to browse profiles without appearing in other users' views or search results.
If a user encounters abusive or suspicious behavior, Zoosk has in-built mechanisms for reporting and blocking. This feature ensures that users can prevent further contact with fake accounts or real members that cause discomfort.
Furthermore, Zoosk provides personalized privacy settings, giving users control over what information they share and who can see it.
In addition to these technical measures, Zoosk provides "Safe Dating Tips" on its site. These guidelines aim to educate users on protecting themselves and their privacy while dating online and offline. The tips cover various topics, from setting up the first meeting to identifying potential red flags.
By implementing these safety and privacy measures, the platform's team strives to create a safe environment for its users to connect and communicate.
Success stories and user feedback from other sites
We've checked some zoosk.com reviews on other websites. There are both positive reviews and questionable experiences, depending on the unique circumstances of each user. Explore Zoosk customer reviews to get some online dating insights!
Zoosk

vs.

Match
| Zoosk | Match |
| --- | --- |
| Mostly younger users (25-34 years old) | Wide range of ages, with a large segment of users in their 30s and 40s |
| It was launched in 1995, making it one of the oldest dating platforms in existence | It was launched in 2007 and was one of the first dating apps on the Facebook platform |
| It uses Behavioral Matchmaking technology for suggestions | Match leans towards detailed profiles and open-ended questions to find the perfect match |
| Profile verification, encryption, reporting/blocking features | "Date Check-In" safety feature |
| The Zoosk Live platform is a unique online tool that connects people worldwide | Match's "Stir" service signs up users for a dating event nearby, providing more traditional way to connect people |
Editor's conclusion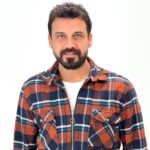 David Krant
Dating Expert
So is Zoosk a good dating site? Zoosk is one of the most popular apps for one simple reason—it works for most singles, including those looking for serious relationships and marriage and those looking for romantic relationships.
So I'd recommend it to everyone who is ready to pay for online dating services and wants to choose among the widest variety of options.
Still, I wouldn't recommend it to people searching for a completely free site to meet singles in all or specific countries.
Top Zoosk competitors and alternatives
Like other dating sites, Zoosk has some alternatives for finding great dates. Look at these platforms with a high user rating!
Video: Is Zoosk Worth It?
FAQ
Is Zoosk a scam?
No, Zoosk is legit and one of the most popular online dating platforms in the world, and you can see proof of that in our review of Zoosk dating service. It has over 40 million registered users and provides dating services to people all over the globe. Also, the app offers safe payment methods and some good features, including a verification and moderation policy.
Is Zoosk legit?
Yes, Zoosk is legit and one of the most popular online dating platforms in the world. It has over 40 million registered users and provides dating services to people all over the globe. Also, the app offers safe payment methods and has some good features, as well as a verification and moderation policy.
Is Zoosk a free online dating site?
No, Zoosk can't be considered a completely free dating site. However, some free features are available; in particular, members can access profiles, send smiles, and use the search feature. But messaging, as well as Incognito mode and access to the list of those who already liked you, are available only to paying members.
Will my Zoosk profile show up on Google Search results?
No, only users registered on the site can access the profiles of other Zoosk members. Your information is secure, and Internet users won't be able to see either your bio or your photos without creating an account on Zoosk.
What are some common criticisms that show up in Zoosk reviews?
Some users complain about disappearing messages; it may happen when the user deletes another member from the match queue, deletes the app, or accidentally unmatches the person. There are also complaints about the poor customer service caused by the actions of specific support operators.