Younger Women Seeking Older Men Online: Best Websites & Tips
According to statistics, the average age difference in American heterosexual relationships and marriages is relatively small, namely 2.3 years, but many couples in Western countries have a much wider gap—around 8% have an age gap of 10+ years. Researchers call it a "taboo that'll never die", but the question is, should it?
In this guide, we'll talk about younger women looking for older men, pros & cons of age gaps in relationships, the success rate, and the best dating sites where a younger woman can meet an older man and vice versa.
5 international dating sites to meet women seeking older men
Men dreaming of dating younger women, as well as young girls who want to date older men, can choose global platforms like Tinder, apply certain filters, and reach their matches.
However, in practice, such sites work worse than platforms that mostly have younger women and older men who don't care about the age gap. We chose the 5 best sites that fall under this category, so take a look.
1. JollyRomance
Best for:
Meeting a younger Slavic woman
Special offer:
🔥 20 complimentary credits
Our Experts Say:
If you google something like 'Younger woman relationship', you'll hardly see JollyRomance on Google search results, but it's actually one of the best websites to find and date younger women, especially if you like Slavic girls.
It's not advertised like a niche website for those who don't care much about the age gap, and you can meet some older women or younger men here, too, but around 90% of the audience are older men and younger Slavic ladies looking for international relationships.
This is a mixed platform—some features are paid (Mails, chat, gift delivery), and some are free (search, following others, winks, etc.), and all the new users get complimentary credits after signing up.
More Information
JollyRomance
Features we liked:
Live shows
Live chat & Mails
Free search
Lots of profile photos and videos
2. EasternHoneys
Best for:
Finding an Asian match at a reasonable cost
Special offer:
Bonus credits & discounts
Our Experts Say:
EasternHoneys is another dating site where a man can find a younger girlfriend, but unlike JollyRomance, it won't help you meet a Slavic girl—on this website, there are only Asian female singles. Most of them are 20-25 years old, and they don't think something is wrong with age-gap relationships.
The best thing about the site is that it has pretty many free features—you can even watch Asian beautiful women streaming and communicate with other members in public chat. There are other great special tools, too. For example, you can follow any younger woman you meet to learn more about her and make sure she may be the one.
More Information

EasternHoneys
Features we liked:
Followers
Newsfeed
Free winks
Instant messaging
Mails
Virtual gifts
3. La-Date
Best for:
Casual dating in Latin America
Special offer:
Welcome credit package
Our Experts Say:
La-Date is a Latin dating website where an older guy can easily find a young girl from Latin America. Though the platform accepts local singles from various countries, most of its female members come from Brazil, Colombia, and Venezuela.
Note that this is an online dating platform with different relationship goals, and not a mail order bride site, but most women here are looking for foreign boyfriends, and don't mind if they are significantly older. The site has everything that a good dating site is supposed to have—a few types of search, unlimited access to profiles, online messenger, Mail service, gift delivery, and plenty of other useful tools and services.
More Information
La-Date
Features we liked:
Free registration
Unlimited access to profiles & public photos
Detailed profiles
A few types of search
Free group chats
Live chat
Mails
4. TheLuckyDate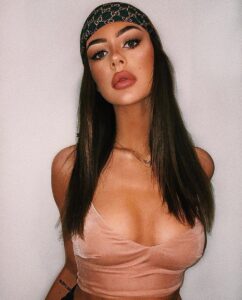 Best for:
Searching for matches all over the world
Special offer:
2,000 free credits
Our Experts Say:
TheLuckyDate is a place where everyone can find a perfect match in Asia, Latin America, or Europe. The site is perfect for those who've been using regular dating apps, but it offers more than most mainstream dating platforms.
In particular, profiles are way more detailed, so if you're looking for a younger girl, you'll be able to choose between ladies with lots of photos and videos, and contact them in plenty of different ways, for example in live chat or by sending an audio message (beta testing). Also, you can break the ice with a cute virtual gift.
More Information

TheLuckyDate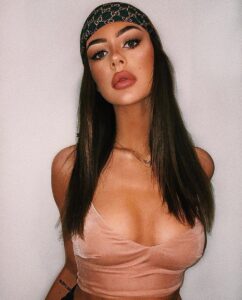 Features we liked:
Free registration
Swiping
Free access to matches
Live chat
Virtual gifts
Audio messages
5. AmourFactory
Special offer:
Bonus credits and discounts for the first credits you purchase
Our Experts Say:
AmourFactory is the website with all the best modern communication tools, including live streaming. It may seem that's not the best feature for dating, but, in fact, that allows meeting a lot of new people as you can communicate with a streamer and viewers for free and learn a lot about a potential partner (yes, a streamer is seeking a relationship on the site, too).
There are many younger women who don't mind finding an older partner, and the good news is they all have very detailed profiles.
More Information
AmourFactory
Features we liked:
Live streams
Group chats
Private chats
Virtual gifts
Bonuses for newly registered users
Most profiles are validated
Why should you use dating sites to look for younger dates?
No matter if you're looking for serious relationships or for something casual, if you want to find a young woman who doesn't care about the age gap, niche websites work better. Why? The reasons are as follows:
Right dating pools. Of course, you have a better chance of meeting a younger partner (and more importantly, starting a healthy relationship with them) if you can access profiles of members, most of whom are motivated to have such a relationship, too, and don't think the age difference is a big problem. On regular dating sites, there are different people—some looking for a serious relationship with a peer, some looking for mature guys, and some being just curious about the experience. Of course, you'll spend more time and have to reach more people until you finally find a younger girl to date.
Good moderation. The main concern for men looking for a younger woman online (as well as for older women interested in dating younger men) is safety. There are plenty of catfishes and scammers who want one thing—your money. Niche sites are usually manually moderated, and most profiles are verified, so the chance of meeting a scammer is much lower than on sites literally everyone can join in a few minutes.
Advanced communication features. Another great thing for ladies interested in dating older men and for older men themselves is that on such sites, you can not only send messages but also use plenty of other communication tools that improve the online dating experience, and help build a stronger emotional connection.
To sum up, such online dating platforms work faster and are safer, and more convenient overall. Tinder and similar sites are cheaper and work well enough for someone looking for a match of their own age, and in their own city, but if you're interested in younger women dating, niche sites will be a better option.
6 pros & cons of such relationships
Of course, the older man-younger woman relationship may work or not work, and a lot depends on the couple. This is just a type of relationship, and how you and your partner act, react, and compromise has a more serious impact on your feelings and family life than any other factors.
However, there are some objective pros and cons that all women seeking older men and older men looking for young single women should consider.
Pros
Novelty and opportunity to grow together. Such couples often share their different interests, a man often becomes a benefactor, and a woman is the one who connects him with all the newest trends and makes him feel young.

Better chance of finding a man who's ready to settle down for younger women. An older gentleman is more likely to be 100% motivated to have a family, he knows what he wants, and he's good at solving problems, which is important for most younger women.

Satisfaction with having a young and attractive partner for men. It'd be wrong to mention this, too—a man often feels stronger and more successful with a younger partner.
Cons
Social stigma. Dating men who are significantly older or dating a younger girl (as well as dating an older woman or a younger guy) is stigmatized—younger women seeking older men are often viewed as gold diggers and men as sugar daddies.

Young women and older men may lose connection over time. The first 10 years go better for such couples, but then, the level of satisfaction starts to decline.

Different social environments. Making friends with his or her friends is harder—you may have very few common interests.
Why do men like younger women?
An older man-younger woman dating site has a good chance of rapidly becoming popular, mostly because this concept is exactly what meets the demand.
Men have always been and will always remain interested in such kind of relationship for the following reasons:
A younger woman appreciates everything about him, a man feels stronger and more confident
A younger partner makes a man feel younger, helps to learn more about the modern trends
She's attractive, and that automatically puts him higher in the social hierarchy
Many people view it as inequity, but in fact, women seeking older men also get important benefits, and it's not just about financial stability.
Why do young women want to date older men?
Younger women-older men dating sites wouldn't exist if there were no ladies interested in such a type of relationship. So, is there anything wrong with younger women looking for older guys? Not at all. Here are the reasons why many women worldwide think this is the best relationship:
It's about rational inequity—a woman gets a more experienced, a wiser partner, and sometimes, even a mentor
An older man knows what he wants, and if he wants a family, he's 100% motivated to keep it together
He's more reliable, successful, and stable overall—a woman gets the support she's been always seeking
Studies prove that the motivation of young women who like older men has nothing to do with unhealthy relationships with their fathers, but it's definitely related to the things we've mentioned above.
Facts and tips on younger women-older men relationships
Here's an interesting fact—couples with large age gaps show a higher level of satisfaction with their relationship in the first 10 years, but as the survey shows, such marriages still end in divorce more often after this term.
However, many couples still stay together, so what's their secret? Their relationships are based not only on the things that we listed above, namely mentorship, satisfaction with the looks of the partner, etc. Also good relationships are based on:
Personal growth
Having children
Secure attachment
High emotional intelligence
Good communication between spouses
So, if you don't forget to grow together in different areas of life, you'll hardly break up even if you have a wider age gap.
3 Famous couples with big age gaps between them
Age-gap relationships are pretty common in Hollywood, and contrary to popular belief, not all of them end in divorce or breakup. Here are some of the most famous couples that show that your compatibility and mutual respect, not age, are the things that actually matter.
#1. George Clooney and Amal Clooney
It seems that George Clooney will never get married. He dated all the hottest stars in Hollywood, including those who were significantly younger than he was, but only Amal (17 years younger, by the way) made him finally settle down and start a family. As George says, he thought Amal was hilarious and smart and assumed she thought he was old. It's probably not true considering that Amal married George. They now have two kids together and look absolutely happy.
#2. Pierce Brosnan and Keely Shaye Smith
That's a legendary couple that has been together for ages, and we're talking not even about the celebrity standards but the standards of all people. In Hollywood, 30 years is literally an eternity. Neither schedule nor even younger hot movie stars who worked with Pierce Brosnan could ruin their relationship, and that just proves that if you meet the right person, things will work, no matter if you're older or younger than they are.
#3. David Tennant and Georgia Moffett Tennant
The age difference between these two actors is 10 years, but it stopped them neither from falling in love while filming one of the episodes of Doctor Who nor from getting married or having five children together. If that's not love, then what is?
Conclusion
They say age is just a number, and all the success stories prove it. If you're considering the idea of starting such a relationship, you only need to remember that just like any other relationship, you should grow together, no matter who's younger and who's older and how wide the age gap is
Video: Older men will attract younger women using this technique
FAQ
Where can I find women who like older men?
To find women who like older men, you should explore international dating websites. If you are into Asian women, choose Eastern Honeys; if Slavic girls are your type, go for Orchid Romance. And if you kile Latin girls, check out La-Date.
What do you call a woman who likes older guys?
There is no one name to call a woman who likes older guys, as age-gap dating where a man is older is very common, and even around 8% of couples have a 10+ age gap in the US. Some may call such a woman a sugar baby or gold digger, but that's not usually the case.
Is it OK for an older man to date a younger woman?
Yes. Traditionally, it's considered to be socially acceptable to date someone 5 to 10 years older than you, but couples with bigger age gaps are not uncommon. There is nothing wrong is falling in love at any age if both partners are of legal age and mutually consent to it.