Find Out The Best Place to Meet Single Women
According to statistics, in developed countries, the number of singles has constantly been rising. For example, in Japan, that led to the emergence of the so-called "single culture," and in the US, single adults outnumbered married adults for the very first time in the past 47 years.
Though it may seem that people worldwide prefer to remain single because it's just convenient, it would be wrong to deny that many of them still want to have a relationship—they just also want it to be healthy and satisfying. So, where can single men meet single women in 2023 and build that relationship? You'll find all the best options in this guide.
1. Online Dating Sites & Apps
In 2022, there were 366 million online dating users in the world. Men meet women and women meet men online, whether on niche or international dating sites—today, that's just a part of our daily life. So if you are new to online dating, you only need to:
Set your priorities, ask yourself what type of single women you'd like to meet, and select the country if you're seeking international dating.
Choose the site that meets your expectations and is more likely to help you meet women who meet the basic criteria that you've set previously.
Complete your profile, add your best photos, and write a good bio (women tend to pay way more attention to it compared to men).
Use search to find the best matches and start communicating with new people.
Still, though you can easily find single women online, this method also has its pros and cons.
Pros & Cons of searching for single females online:
Pros
More women than elsewhere

An easy and convenient way to improve the dating life

Access to the great dating pools of single women seeking relationships

A lot of types of niche sites with different single ladies to date
Cons
You can meet single woman who'll turn out to be a catfish or a scammer
The best sites where you can find single ladies looking for love are usually paid
However, the online dating world isn't the safest place, and sometimes, people need time to figure out how things really work here. Therefore, here are some recommendations that can help men seeking women online succeed faster and more easily:
Focus on choosing the right site and manually check the profiles before you buy credits or a premium plan.
Learn the safety rules that will help you avoid scams on dating apps and sites.
Use different communication tools to build an emotional connection, don't make online messenger the one and only communication feature.
Learn more about not-so-mainstream alternatives, for example, good online chat rooms with women.
Well, how to meet single women? Of course, it's easier online, but you should develop a strategy that will improve the efficiency and the experience overall.
BravoDate
Best for:
Meeting a single woman from Europe
SPECIAL OFFER:
🔥 20 free credits + discounts on credit packages
Our Experts Say:
 If you're looking for cross-cultural communication and would like to date one of the most attractive European girls, BravoDate might be the best place to meet single women for you.
It's an international platform with a special concept—here, men from all over the world can narrow the search only to verified users, enjoy different types of online communication using various features and tools, and start a relationship easily.
Everyone can join for free, search for matches, watch live streams, and join public chats without spending a penny, and those who prefer to upgrade get even more and can start multiple private conversations.
More Information
BravoDate
TheLuckyDate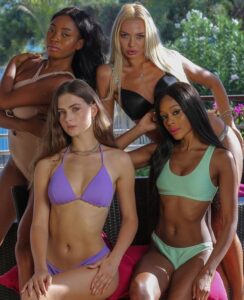 Best for:
Meeting women worldwide
SPECIAL OFFER:
🔥 2,000 free credits + discounts on credit packages
Our Experts Say:
Where to meet single women from different countries? It's easy on TheLuckyDate—an international website with the most attractive women from Latin America, Asia, and Europe.
It's designed to connect like-minded people who believe that when it comes to love, borders just shouldn't exist, and works pretty much like a mainstream dating app.
There's swiping, there are plenty of very detailed profiles of beautiful women, some special features like virtual gifts, and generous bonuses for newly registered members, so you can test the site before you decide to stay or to move on.
More Information

TheLuckyDate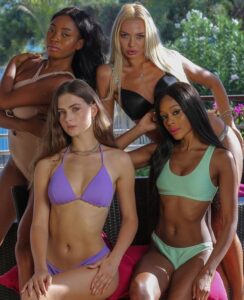 Seeking
Best for:
Finding a woman and starting a great casual relationship on your terms
SPECIAL OFFER:
🔥 Temporary discounts
Our Experts Say:
Seeking.com is now the best place to find single ladies for men looking for casual relationships.
Though it was known as the world's best sugar site, it's now changed its concept and transformed into a huge traditional dating platform with over 40+ million members from all over the globe.
However, it's not just one of the top online dating apps and sites with a great dating pool—it's also one of the most innovative platforms one can possibly find. There are Vibes that work, like Instagram stories, video chat, profile boosts, verification, and more. Also, it's free for ladies, so the gender ratio is 4 to 1, and ladies outnumber gentlemen.
More Information
Seeking
2. Social circles
Yes, that's about expanding social circles, and we know that it's not always easy to do. But if you want to meet women offline, in real life, you should remember that the more people you know the more new people you meet—that's just how things work.
The question is how to communicate more, and we recommend focusing on your interests and priorities. Join yoga or Spanish classes, go to the gym, or quit your remote job and start going to the office. Do something you'd do anyway, don't focus on the fact that you'd like to meet women or just find friends to expand your social circles, and you'll have that satisfying experience anyway.
Pros & Cons of this method:
Pros
That's the right thing to do regardless of the results

You'll have a chance not only to find the right woman but also to meet new friends

The most natural way of improving your life and finding a partner
Cons
No guarantees

For some men, it's harder to approach women in real life
Speed dating events, of course, can work, too, but this method is actually life-changing. There are only a few more things to focus on. So don't let failures make you stop—keep in mind that communication skills can be developed just like any other skills, and if you don't meet women or new friends, work on yourself and your self-representation, and you'll succeed.
3. Adult classes
The adult class is another great place to meet women (and men who can become your friends, too) and expand your social circles. Today, the number of options is nearly endless. You can choose the class for technical or professional competence, health and welfare, self-fulfillment, political competence, and so on and so forth. Whatever you choose, you'll meet new people, and new skills and knowledge will be a great bonus too.
Pros & Cons of adult classes:
Pros
A wide variety

of options, from public speaking groups to classes for professional competen

cies

Opportunity to meet like-minded people

Many

benefits for yourself

as well as

new knowledge and skills
Cons
No guarantee of finding a beautiful woman

Works better for confident men who are good at approaching women in real life
How to make this method work? We'd recommend letting things happen naturally. Again, there's no guarantee of meeting women or finding new friends, but you shouldn't let this discourage you. Go to get new knowledge, improve your life, improve your expertise, get health benefits, etc. Don't try to talk to people at all costs, relax, and enjoy the process, and you'll make a good impression and make things work organically.
4. Gym
Still struggling to answer the question, "How to find single women?" Well, a lot of guys meet girls at the gym, and if you were going to buy a gym membership anyway, maybe it's high time to do it. In this case, everything is simple—you choose a good place, get your equipment, and start working out and interacting with others. Still, like all the other methods on our list, this option also has its pros and cons.
Pros & Cons of meeting women at a gym:
Pros
A great place to meet new

women

Works great for guys looking for a fit girl

Many men visit the gym anyway, so it's about changing the approach and not looking for new, not always comfortable ways to meet women
Cons
Not all women like to be bothered when working out

You never know if the woman is single

The chance of becoming that creepy gym guy
However, though it can be considered one of the most common places to meet someone, you need to be careful, as women are usually skeptical about men who approach them at a gym. Be more friendly than flirty in the early stages, don't interrupt a lady while she's actually exercising, and try to find out if she might be interested in you by starting with eye contact and a few slight smiles.
5. Museums and art galleries
Where to meet single girls? If you don't mind using a bit old-school methods, google the exhibitions and museums in your city or town and go there to get new impressions and maybe meet someone special.
Pros
New experience, knowledge, and impressions

Easy to start a natural conversation

You always have what to discuss with a stranger
Cons
No guarantee that there'll be single women

Most guys feel that awkwardness and fear when approaching strangers and starting a conversation

You have to actually understand art and know its history to be able to start a conversation about it with a stranger
"I want to meet single girls near me" is one of the most common and natural requests, and if you have it too, just go to special events at museums or top exhibitions, and if you feel like an attractive lady wouldn't mind discussing the paintings or whatever, just use this chance.
6. Weddings and small parties
If you already have your social circle, just accept the invitations—yes, it's that simple. Also, don't miss your chances to interact with as many people as possible. Even if there are not so many single women, it's about expanding the social circle you already have, integrating into more lives, and therefore, more opportunities to get more friends and meet new people through them.
Pros
A friendly atmosphere

No awkwardness because it's the most natural way to meet new people

Fun time in any case
Cons
Sometimes social circles are pretty small

There are not always so many singles at such events
In this case, it's just about living your social life and using the chances you get. Relax, enjoy the time you're spending with people you already know, and don't be afraid to get a bit closer to new people you meet, including attractive women, of course.
7. Volunteering
Still don't know how to find single girls? What about volunteering? That's another amazing way to meet single ladies and help others. But here's the thing that everyone should keep in mind—as in many other cases, you should choose the activity you really like. If volunteering is hard work for you, maybe you should choose one of the alternative places to meet women offline or online.
Pros
You

help

people

in need

Easy to meet similar-minded women

Incredibly easy to start conversations and get closer
Cons
No guarantees that you'll meet any singles

Time-consuming
So, just do what you should do at such events, enjoy your role, and don't miss your chance to chat with people—such conversations often end at bars, barbeques, or at least new volunteering events, and again, that expands the social circles.
8. Parties & bars
Yes, that's one of the oldest ways to meet women. You can be a single player or meet new people with your friends, and a lot depends on the type and format of the event. It's not just about drinking, dancing, and having fun but also about socializing and mingling, so if you're a party guy or want to become a party guy, just use every opportunity to hang out on weekends.
Pros
One of the most natural ways to meet women in real life

Relaxed

and

informal atmosphere

Women know that men can approach them at such events, and

they

are okay with that
Cons
At such events, people are often more interested in flirting rather than in communication that actually goes somewhere

You don't always get invitations to private parties or can ask a friend to a bar, and things get harder if you're a single player

It works better for hookups rather than serious relationships
This is a good old way to meet women, but the thing still requires some skills and a certain level of confidence. Still, it's not rocket science—there are a few simple recommendations that can help you succeed. Be friendly and flirty and ensure that you're not putting any pressure on a woman. Also, if you think that it just doesn't work, don't be afraid to walk away and move on to a more friendly girl.
9. Festivals, events & concerts
Local concerts and music festivals are the events where you can meet many women and have some great conversations, which, in turn, can actually go somewhere if you establish that emotional connection and like each other.
Pros & Cons of meeting women at such events:
Pros
A lot of single girls

Relaxed atmosphere

and many

friendly people

You'll actually have what to talk about
Cons
Loudness

It's harder to meet someone at big events

since people are usually interested in the performance itself

Won't work for introverts
We recommend visiting smaller concerts, especially when you're alone. In fact, it's much easier to make new friends and meet single women if you're going to a big music festival with someone else. Still, you can always go to a local bar to listen to a local music band, and though there's no guarantee that you'll actually like their songs, it'll be easier for you to start conversations.
10. Coffee shops
Coffee shops, grocery stores, and even laundries—all these are places to meet single women, but of course, coffee shops are the best when it comes to atmosphere. Approaching ladies at such places is expected and acceptable, so if you like someone, you can just say Hi and see how it goes.
Pros & Cons of meeting a woman at a coffee shop:
Pros
"Socially acceptable" location to approach women

Easy to start a conversation when waiting for your order
Cons
You never know if a lady is single

Some girls, especially very attractive ones, are tired of men approaching them at places like these
In this case, you should try to be spontaneous and relaxed. Find an excuse to start a conversation and watch her reaction. If it's positive, you can try to make it last more or just ask her for her phone number.
🎁 BONUS: Right in front of you
How to find single females near me? Sometimes, you should literally look around and search for girls near you, and yes, we're talking about ladies you already know.
Life is complex, and we often don't even notice obvious things. Sometimes, you turn out to be Ryan Reynolds and Blake Lively, who are friends, and then suddenly realize that they can be something more than just people who hang out together.
It's not always the case, of course, but it shouldn't stop you from thinking of your female friends carefully. With whom do you have similar interests? Conversations with whom are the deepest? Consider all the pros and cons and who knows, maybe you'll decide to take your relationship to a new level.
Online vs offline: Which method is better to meet single women
There are a lot of places to meet single women. Dating sites seem great yet not perfect, and so do some alternative offline places. So which option to choose? Take a look at the table to make the right decision.
| Criterion | Online dating services | Offline meetings |
| --- | --- | --- |
| Chance of meeting a single woman | You can narrow the search to singles only, or even choose a niche site to find women who meet your specific criteria | No guarantee that women you approach offline are single unless these are speed dating events |
| Level of danger | Higher chance of getting scammed or being catfished, especially on free sites | Safer option but there's still a small chance to meet a fraudster or a criminal |
| Quality of communication | Pretty high due to the level of progress and the quality of advanced communication tools, but still hardly compared to direct communication | High quality, natural conversations, and the only problems are mostly related to possible pauses and awkwardness |
| Convenience and ease of establishing a contact | Online dating sites are very convenient as they connect you with people with similar goals, and that makes approaching them way less awkward | Requires a certain level of confidence, social skills, and flirting skills but is rewarding as people can understand if there's at least some chemistry between them right away |
So it's up to you to decide which option to use, but the pros and cons of each one are obvious.
Guide on how to meet girls you don't know
You should choose the best place to meet single ladies yourself, but the thing is, whatever you choose, you'll still need to communicate with strangers.
Therefore, here are some tips that can make it a lot easier for you and help you make the right decisions:
Choose between online and offline dating considering all the pros and cons of both options (you can find them in the table above), and ask yourself a specific question "Where can I find single ladies, and where will I have a better chance to succeed?"
Focus on your strong sides, ask yourself what exactly you can offer, and try to imagine your perfect girlfriend. Knowing your priorities is always helpful as it allows narrowing the search.
Remind yourself that women love attention. Many men feel like they're constantly approaching someone who's not interested, but it's actually the old game women often play just because of all traditions. Thus, if you'd like to meet single women and want to feel confident, remember that there'll be a girl who'll be genuinely interested in you. However, it's also important to know when it's time to go away when a lady clearly shows it's not the case.
If you need more specific tips on how to talk to single women, you'll find them below.
How to talk to girls: 5 Tips
Men looking for single women should follow some unspoken rules that will significantly improve their chances of success.
So here they are:
Be direct and open, and remember confidence is the key. Relax and focus on the fact that you'd like to enjoy communication rather than make an impression on someone. When you're relaxed, you're confident. Honesty is another thing that attracts people, and you'll get a bonus—if you're direct, you'll find out if things can work for both of you much faster.
Show genuine interest in her personality. Compliments on a girl's appearance are always appreciated, but most women think it's pretty annoying when a guy talks only about their attractiveness, so pay attention to her personality, values, goals, and thoughts, too.
Talk about different things, and keep your conversation going. Talk about daily stuff, social events, and spiritual things, tell more, and try to learn more—that's how it usually works.
Be a good and attentive listener. Remember all the things that are important to her, show her that you care, and you'll easily win her heart.
Don't put any pressure on her. That's one of the most essential rules. It goes literally for everything, from taking your relationship to a new level to giving advice she didn't ask for. Show that you realize she's a person who can make her own decisions and that you'll respect them.
You can find your dream girl much easier and much sooner if you follow these simple rules. As you can see, there's nothing extra special or extraordinary—just the things that most women (as well as men, by the way) really appreciate.
Final thoughts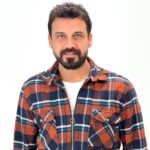 David Krant
Dating expert
So, where to go to meet single ladies? The thing is, you should answer this question yourself.
There are a lot of places to meet women, whether online or offline—girls are pretty much everywhere, and that means the chance of finding a partner is real.
The best thing you can do for yourself is to focus on your strong sides, weaknesses, and priorities. Are you good at flirting in real life? Do you feel more confident when approaching women online? What kind of woman you'd like to meet and where you'll have the best chance of finding her?
It's all about developing a strategy, considering all the nuances, and acting accordingly, no more and no less than that.
If you make the right choices, you'll meet women, choose someone special, start a healthy, satisfying relationship, and who knows, maybe they will end with marriage and a happy family.
Video: 6 of the best places to meet high-value women 
FAQ
Where is the best place to meet single ladies?
In the modern world, an online dating site or app is considered to be the best place to meet girls. Dating platforms have at least a few important advantages: all these women you can see on the site are motivated to start a relationship, there are many communication tools, and there are matching algorithms that can help you find a perfect partner soon and easily.
What city has the most single females?
According to statistics, Michigan is the city with the most single women. It beats Baltimore and Maryland, but if you're looking for a place where single women would outnumber single men, you can choose one of the 13 metros like Florence, South Carolina, Burlington, North Carolina, and Greenville, North Carolina.
Where do singles meet these days?
Nowadays, online dating platforms are considered to be the best places to meet singles. Nonetheless, people still find each other in many other places—college students build a relationship with their classmates, people can still meet at a coffee shop or a yoga class, and some find a perfect match through friends. So if you need more information, you'll find it in our guide where we describe all the top places to meet women in detail.