How to Find a Wife: Best Online & Offline Places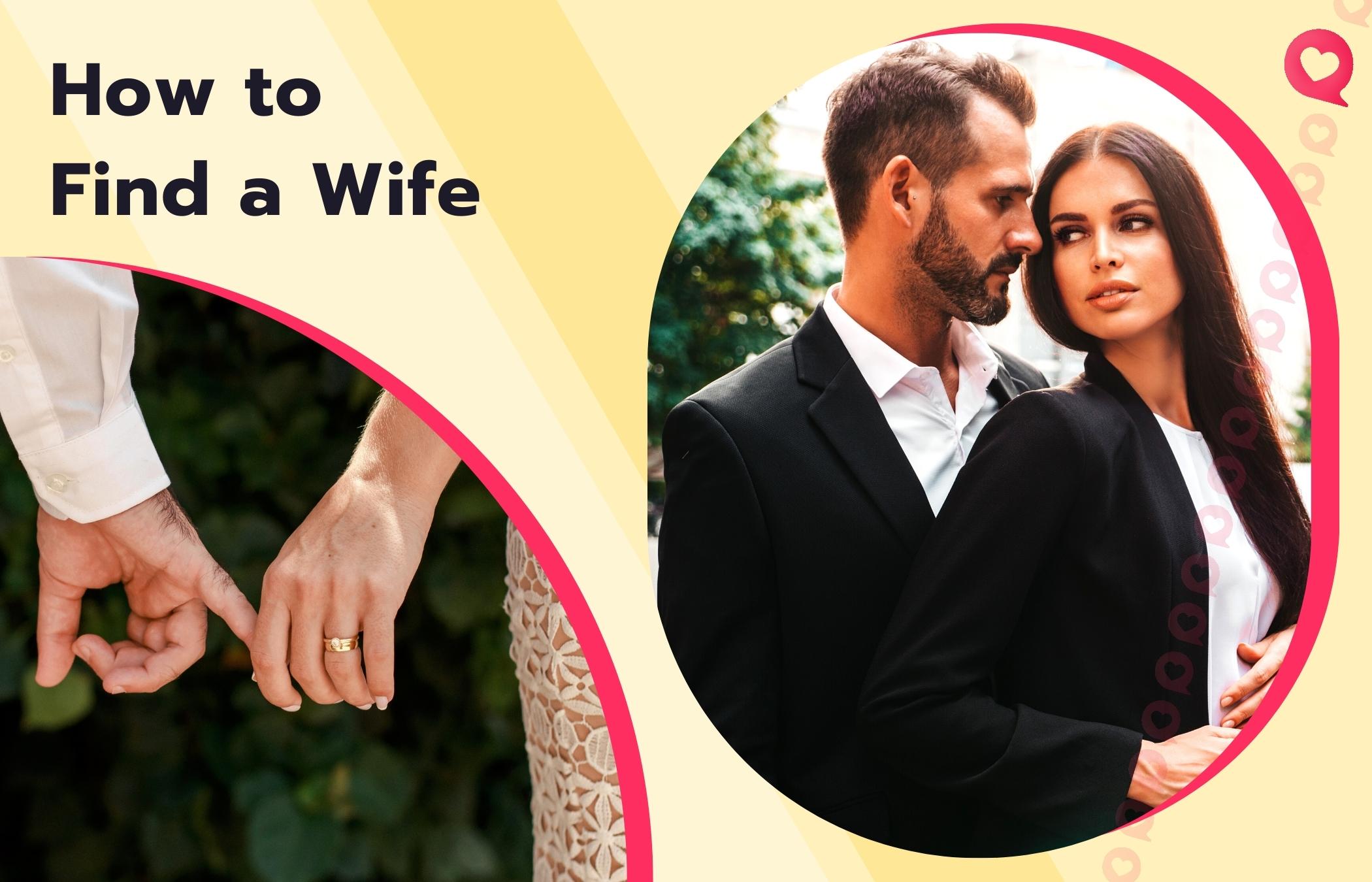 Marriages are getting stronger, as 6.1 out of 1,000 people in America get married, and only 2.7 get divorced. At the same time, over 70% of singles seek long-term relationships, even if many Gen Z singles feel increasingly unsure and awkward in their dating endeavors. Relationships are complicated whether you're in your 20s, 30s, or 60s. So if you want a family but don't know where or how to find a wife, our tips will help.
Find a wife: Online vs offline
In the wake of the pandemic, meeting partners online has become more popular than ever. As many as 39% of American heterosexual couples meet online, while meetings through common acquaintances or in bars and restaurants lag behind. Let's look at the prominent advantages and drawbacks of finding a partner online and offline.
Online dating
Offline dating
Pros
✔️ Marital status is usually obvious
✔️ You can flirt with multiple women simultaneously
✔️ Early dating expenses are minimal
✔️ International relationships are easy
✔️ Gauging attraction is easier
✔️ You can decide if the person isn't right for you faster
✔️ It's easier to find common interests face-to-face
✔️ You don't need a phone to meet someone
Cons
⚠️ Romance scams are common
⚠️ You can't gauge chemistry through the webcam
⚠️ People tend to lie on their profiles to seem more attractive
⚠️ Many relationships never pan out
⚠️ It's hard to tell if the woman is single
⚠️ Talking to new people can be unnerving
⚠️ Rejection is much more unpleasant in person
⚠️ Dates can be pretty expensive
We'll share how to find the right woman to marry through common online and offline means, provide actionable tips, and let you in on a couple of unique ideas.
Online methods
1. Try online dating sites & apps

Surveys claim that 8% to 39% of American couples meet online through dating apps or websites. So if you're uncomfortable testing your pickup lines in bars, online dating services are the obvious answer to "Where can I find a wife?". Below, you'll find three tried-and-true options to try.
TheLuckyDate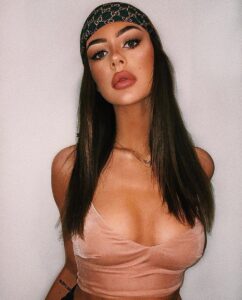 Best for:
Online dating novices seeking serious relationships
SPECIAL OFFER:
🔥 2,000 free credits + discounts on credit packages
Our Experts Say:
TheLuckyDate has everything you need to find a wife without hassle. The search and matching features are easy to use, while live chat is as straightforward as any other messenger.
The platform is now working on adding audio messages to spice things up, but for now, you can chat and exchange photos with potential matches before meeting in person.
More Information

TheLuckyDate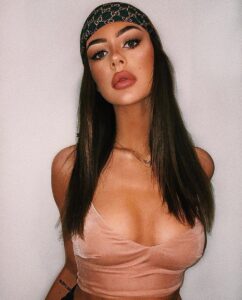 JollyRomance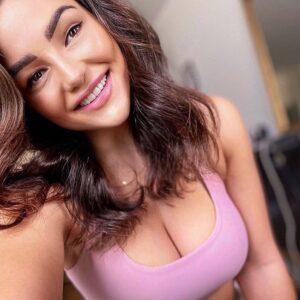 Best for:
Meeting romancing gorgeous family-minded European girls
SPECIAL OFFER:
🔥 20 free credits now
Our Experts Say:
JollyRomance is an excellent option if you need a wife from Eastern Europe. The reliable platform hosts thousands of women's profiles and helps you find your match via search filters or swiping.
In addition, live chat and messaging features are just as advanced as on your favorite messenger app, with photo and video attachments that help build relationships across vast distances.
More Information
JollyRomance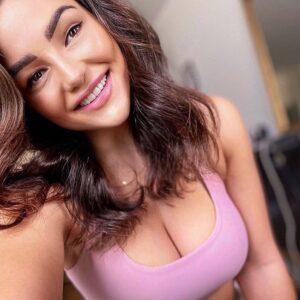 EasternHoneys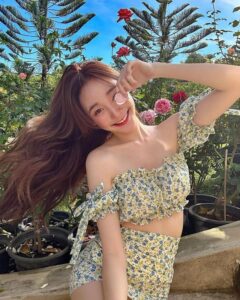 Best for:
Adventurous men interested in exotic Asian ladies
Our Experts Say:
EasternHoneys is an international dating website that connects American men with single ladies from Asia.
The flexible filters will let you find partners who meet your primary requirements, though you can also use newsfeed and matching features if you're feeling lucky. Public live streams are especially popular, although you can exchange private photos and videos via chat or messages.
More Information

EasternHoneys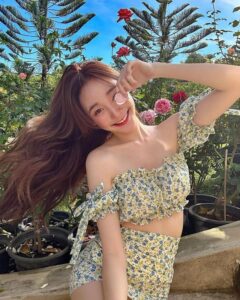 What you should do when you've chosen the best dating site
Let us share a few essential rules on how to get a wife online quickly and safely, especially if you've never used a dating site:
Know what you want in your future wife. Would you prefer a local or a foreign woman? What is your perfect wife like? What does she do? How many kids does she want? Create her portrait, but remember to be flexible about your requirements.
Work on your dating profile. Whether you choose local or international dating, your profile photo and short bio must be perfect to attract the right woman. Think of your account as a resume and pitch yourself as an ideal husband.
Be active and persistent. The online dating world takes as much patience and focus as offline dates, so keep searching and sending messages until you find the woman who fits your idea of a perfect wife.
Learn to recognize scammers. Fake online dating accounts are easy to spot if you know what to look for, including sparse personal details, stolen photos, and weird requests. Research common online scams to stay safe while looking for a marriage-oriented partner.
Pick the right moment to bring your dating into real life. It may take a few weeks or months for you both to feel comfortable about meeting in person. So while you shouldn't rush, you shouldn't put off the meeting either, as a face-to-face date may reveal something a video chat does not.
Beyond these, you can apply your standard dating techniques to meet and flirt with ladies, though you may need to adapt them to online communication.
2. Try mail-order bride sites

In 2019, over 40,000 women entered America on K-1 fiance visas, though the annual number of international marriages in the US is many times more. If local dating isn't enough, and you wonder, "How do I find a wife across the ocean?", below, you'll find the best mail-order bride sites we researched and tested.
UkraineBride4You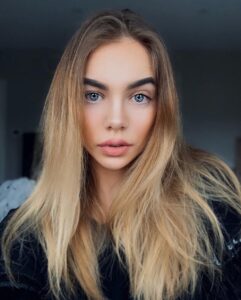 Best for:
Finding a potential wife from Ukraine
Our Experts Say:
You've probably heard all about the beauty, intelligence, and resilience of Ukrainian people by now, and UkraineBride4You is a perfect starting point if you're looking for a wife from this proud country.
The platform has all the online dating staples, from sexy profile photos to live chat and video messages. All the bells and whistles help you get to know the mail order brides before choosing the one to marry.
More Information
UkraineBrides4You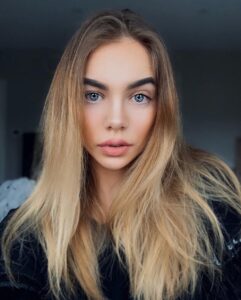 SingleSlavic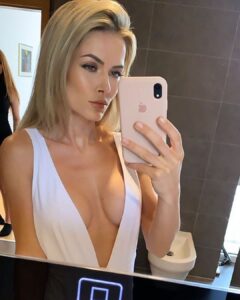 Best for:
Meeting foreign women from Eastern Europe
Our Experts Say:
Although there's no consensus regarding which nationality makes the best wives, Slavic women are near the top of every ranking. SingleSlavic will connect you with thousands of singles from Poland, Romania, Belarus, and other countries through text messages, calls, and video chat.
And whenever you're ready to meet in real life, you can request your lady's contacts and arrange your first date.
More Information
SingleSlavic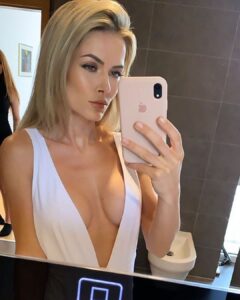 ColombiaLady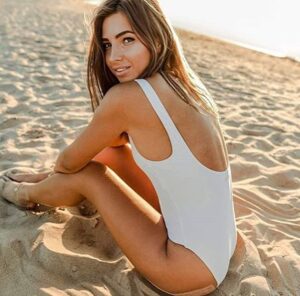 Best for:
Finding your ideal wife among Latin brides
Our Experts Say:
If you prefer passionate Latina ladies, try to find wife on ColombiaLady, which is among the best international dating sites in the region.
With a full array of communication options, you'll never feel the distance separating you. Flower and gift delivery services will further help bridge the gap and transition your relationship from virtual to real life.
More Information
ColombiaLady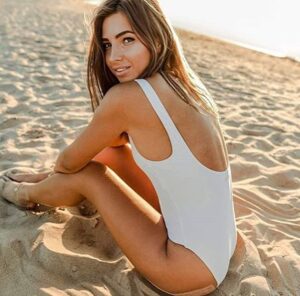 3. Use social media

Between 2005 and 2012, 7% of married couples found their partners on social media platforms, and the numbers have been slowly creeping up. So let's look at common and unique platforms that can help you get a wife without spending a single penny.
Facebook
Facebook remains one of the biggest social media platforms globally, with nearly 3 billion users worldwide and over 180 million in the US alone. Although only 43.2% of Facebook users are female, that still translates into over 77 million American women actively using the platform. Studies of married Facebook users found that couples who met via social media are just as long-lasting and satisfied with their marriages as people who met their partners offline.
You can try different ways of looking for a wife to marry on Facebook. First, you can try suggested connections or mining the friend lists of your friends. Next, you can seek and follow groups or pages you're interested in and learn more about the women who share your views or hobbies. Finally, you can search for girls, as you would on dating websites, specifying age, location, marital status, and other parameters to narrow down your search results. After that, you can send a message or a friend request and see if the girl you find is future wife material.
Instagram
Finding a wife on Instagram is trickier than on Facebook, but still possible. The platform exceeded 1.44 billion users in 2022, and 47.2% were women. In the US alone, the number of active users in the US is over 150 million.
The handy search will let you connect with girls with similar interests and contact them directly. The two biggest obstacles are the lack of clear marital status in their profiles and privacy settings. You can circumvent the former by scrolling through the feeds to look for engagement rings, photos with men, and other evidence of relationships.
For the latter, you'll need to be patient and work on your opening message to grab the girls' attention and get them interested in learning more about you.
LinkedIn
You probably didn't expect to see LinkedIn on our list of places where to find a wife online. Although it's geared toward professional networking and growth, the platform has over 850 million users across 200 countries and territories.
While users don't emphasize their marital status, LinkedIn is an excellent place to seek like-minded people, especially if you're passionate about your work and want your wife to share your interest. You can use search filters and messaging features to start conversations. You can also find the women you're interested in on other social media sites to learn more about their personal lives before sending the first message.
3 alternative ways to find the right woman to marry online

If you're thinking, "I want to find a wife online without dating sites or social media," we have three more options.
Try chat rooms with girls
Think of chat rooms as a cross between social media and dating sites with the benefits of both. Services like Placetochat, Talkliv, or Funchatt attract single men and women seeking casual or serious relationships, increasing your chances of meeting your future wife. At the same time, these platforms have a simple, streamlined interface, just like your favorite IM app or social media.
Explore online gaming sites
If you're a fan of Second Life or World of Warcraft, you don't need to go far wondering how to find a new wife. She may already be in your clan or team. Although you may not know what she looks like, you share the love of gaming, and you know what she sounds like. That should be enough to set a date and see if you click IRL as well as you do in virtual reality.
Use WhatsApp to start dating online
Although it's not exactly built to find wife online, WhatsApp will be your vital helper to stay in touch and develop your relationship beyond the first date. So keep your profile updated and attractive to remind your future wife why you're such a catch.
9 the best offline methods to find a wife
1. Meeting eligible women in your daily life

Sometimes, the answer to "How to find my wife?" is right before your eyes. If you take a step back and look around carefully, you'll notice how many beautiful single women you know. Whether you're attending college, working in an office, or running a business, you can deepen your relationships with women you already know and marry one of them.
2. Start an office romance

For about 15% of American couples, serious relationships and marriage started in the workplace. After spending a third of your life in their company, you know your coworkers well, and finding a wife among them is entirely possible. Just make sure your employer does not have a policy against personal relationships in the office, or one of you may need a career change.
3. Get to know the friends of your friends

Nearly 40% of married couples meet through mutual friends, so it's the most common and efficient answer to your questions about how to find a wife. Tag along with your friends to their kids' play or match, go to their gym, or meet their neighbors. You can ask your friends about your new acquaintance's likes and pet peeves to get a leg up in flirting and dating.
4. Buy a drink in a bar or restaurant

It's a cliche because it's true. After all, around 12% of married couples meet this way. Buying drinks for attractive women works if you're unsure how to start a conversation. Besides, it shows your generosity and style. The only downside is that you must invest in a cocktail or shot before learning if the woman is single, so it's a gamble.
5. Meet women in your spiritual circle

A church may not be the most obvious answer to the question of how to find a good wife, but around 9% of married people find their spouses thanks to religious gatherings. Ideally, you want to attend community events to meet women instead of trying to attract their attention during the service. So check your church's notice board and participate in picnics, concerts, and other events to mingle and meet new people.
6. Find a new hobby or go back to your passion

Sports and hobbies bring together about nine percent of married couples. But you want to be strategic when considering your options. For instance, a couples yoga class won't magically produce a partner for you, but a cooking or acting class may. Any activity that brings you joy and lets you chat and have fun with other singles is an excellent way to find a wife.
7. Reconnect with childhood friends and acquaintances

Instead of seeking new contacts, you can also find a new wife by returning to your childhood circle. Start by using Facebook to connect you with people you've lost touch with and drop a line to your school sweetheart or best friend. Drop by your old neighborhood, and you may finally ask out the prom queen or her best friend. And you'll have the perfect conversation starter in your common experiences and past exploits.
8. Accept party invitations
One in three married couples in America meets through friends. Remember to conquer your pandemic-related fears and return to the party scene. We recommend larger parties where it will be many people you're unfamiliar with. Engagement parties and wedding receptions are ideal, even if you feel uncomfortable attending without a date. Find someone to commiserate with, and you might be the next couple to host a wedding.
9. Meet your wife through volunteer work

If you feel passionate about a cause, you can meet like-minded women in a dog shelter, soup kitchen, or retirement home. After sharing a few shifts, you'll know if you want to ask a woman out on a date. Make sure your flirting does not hamper your volunteer efforts, and ask a girl out for coffee after your shifts to keep the budding friendship going.
5 Helpful tips for finding your wife
While you try some of the ideas above to pick the best way to find a wife, here are some useful tricks to help your search.
Be yourself. There's no reason to pretend when you're looking for a lifelong partner, as it will only waste your time.
Know what you want. Likewise, you don't have to compromise and settle for someone if they do not fulfill your needs.
Keep an open mind. Your love life won't change until you do something new, so seek new experiences and people to speed up your search.
Don't rush. Pushing yourself to meet a deadline will only stress you and reduce your chances of meeting your perfect match.
Enjoy yourself. If a relationship makes you miserable, break it off and search for someone you'll feel safe and comfortable with.
If you do everything you can to find a wife, trust that you will meet her sooner or later and enjoy flirting and dating while it lasts.
Video: How to find the right girl for you
FAQ
What are the chances of getting a wife online and offline?
Your chances of meeting a wife online are around 40%, while offline meetings have a 60% likelihood of success, if you believe the surveys of how most American couples meet.
What is the best age to get a wife?
The average age of first marriage for men in the US is around 30, which is pretty standard globally. However, only you can decide the best age to marry, depending on your life values, goals, and long-term plans.
How do I find a good woman to be my wife?
We suggest you start by identifying what makes a good wife for you and go from there. For example, if you want your wife to share your passion for hiking, you can look for her in outdoor equipment stores, niche Facebook groups, or out on the trails.