American Women vs Foreign Women: Features & Differences
Dating has become harder for every other American, and even more claim their dating life is going poorly as they find it challenging to meet new people and find suitable partners. Considering this ongoing trend, it's no wonder more American men are looking for foreign girls to date and build families with.
Today, we want to weigh in on the battle of American women vs foreign women and share our insights that may help you decide where you can find your ideal woman — in the US or abroad.
6 Best dating sites to meet foreign women
| Rank | Site | Free Link |   |
| --- | --- | --- | --- |
| #1 | TheLuckyDate | | |
| #2 | JollyRomance | | |
| #3 | UkraineBrides4You  | | |
| #4 | BravoDate | | |
| #5 | SingleSlavic | | |
| #6 | ColombiaLady | | |
American vs foreign women: Common traits
Many Western guys go looking for foreign brides because dating American ladies has become too challenging in the past decade. However, you should realize that dating foreign women shares certain similarities with dating local girls, such as:
They appreciate a chance to get an education and build a career. As most foreign women have gained equal rights to men, their share in secondary and tertiary education has increased, and so has their labor force participation. Just as American girls want to build successful careers and be financially stable and independent, so do most foreign girls.
They are in no hurry to get married and have children. The average age at first marriage has been steadily rising globally, from the Americas to Asia. And while American girls usually get married at around 27, in some countries, the age at first marriage is much lower (22.8 for Vietnam) or even higher (33.2 for Spain). Similarly, the fertility rate in most foreign countries has been dropping. For instance, in the US, it's at 1.66 births per woman, while in Japan, the fertility is 1.3, and in the Philippines, it's at 2.75.
They want love, commitment, and companionship. European and Asian women are no different from American girls regarding marriage expectations. Most want to find care and affection, although raising children together is also a common reason to enter a long-term relationship.
So if you want to date foreign women or find a foreign bride because it seems much easier, we urge you to remember these similarities and ensure they are not what's standing in the way of your successful relationships.
American vs foreign women: Main differences
There can't be winners or losers in a battle of American women vs foreign ladies. Luckily, they are very different, so every American guy can find a perfect lady according to his preferences and taste. So let's look at what makes imported girls so different from locals:
Self-development. American ladies are often taken with self-help and self-improvement books, techniques, and methods. Moreover, they tend to impose the same self-help rules on their unwilling partners. And while foreign females are no strangers to self-improvement, they don't let it ruin their relationships.
Political correctness. Surprisingly, Americans are more likely to date someone of a different race or much younger or older than someone of opposing political views. Moreover, American women tend to be more concerned about offending minorities and may get offended on their behalf. Foreign girls are usually unfamiliar with political correctness hangups, which may cause misunderstandings, but American guys usually prefer those over political debates.
Keeping up appearances. In a contest of American girl vs European girl, it's always easy to tell the difference, as US women tend to spend a lot of money on expensive clothes, designer shoes, and high-end makeup. Ladies in Europe, Asia, and Latin America are as lovely, but they are less interested in creating a beautiful facade merely to keep up appearances.
Emotional spontaneity. Common among Western women, especially in the US and Southern Europe, emotional outbursts are not typical for every nationality. So while Brazilian and Colombian ladies may possess fiery tempers, Asian girls are usually more reserved, and their emotions are understated.
Family bonds. Foreign women tend to be closer with their families and more open about their relationships, including their intimate aspects, rather than American girls. Family dynamic specifics differ by country. For instance, while meeting a girl's parents in the US may be a big deal, in Brazil or Colombia, you are likely to meet half a dozen family members within the first week of going out with a lady.
Sexual relationships. It's impossible to make blanket assertions when comparing American vs foreign women's attitudes toward casual sex. In most countries, open relationships and sex on a first date are frowned upon. American girls, as well as some ladies from Western Europe, are more open toward casual hookups, while women from Latin American and East Asian countries are less prone to sex with no-strings-attached.
Of course, these are merely scratching the surface. We could write a book on how every country's women are unique in their own way, thanks to a Parisian fashion sense, Latina passion, or Vietnamese loyalty. Besides, these generalizations do not do each lady justice, whether she's American or not.
3 Tips on how to attract a foreign woman
Unfortunately, there are no universal rules that would let American guys seduce any foreign girl. However, we've come up with three dating rules all foreign ladies will appreciate equally:
Be honest about your relationship goals. Although casual sex is acceptable in some countries in Western Europe, most countries, especially highly religious societies, frown upon premarital intimate relationships. So to gain the trust and affection of a foreign girl, be direct about what you want and avoid starting a relationship under false pretenses. For example, if you merely want to hook up with a local girl while you travel to Thailand on business, you'll have more luck on casual dating platforms than on mail order bride sites.
Research and respect foreign cultures. You won't become an instant expert after watching a Youtube clip, but a few hours of research will help you dispel stereotypes and avoid uncomfortable misunderstandings. It's also an excellent way to test whether you're ready for a serious relationship with a foreign girl. For instance, consider if you'd be willing to let your Muslim wife keep her faith if you're a devout Catholic.
Learn what foreign men are like and be the opposite. Many women seek relationships with foreigners because local men are too rude, abusive, stingy, or dominating. If you are none of those things, it will be easier for you to attract women abroad. For instance, Japanese men are often too focused on their jobs to provide their wives with emotional support and connection, so Japanese ladies are looking for foreign husbands instead of settling in their own country.
For more international relationship advice, make sure to check our detailed guide on how to meet foreign women.
Conclusion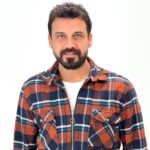 David Krant
Dating expert
As we've claimed, there are no winners or losers in the ongoing battle of American vs foreign women. American ladies have the same cultural background but tend to get sucked into self-improvement and politics too much.

In contrast, foreign women are better at keeping their emotions in check and upholding family values and bonds across generations.

Ultimately, every woman is unique, regardless of her origin. So please treat this comparison as a generalized guide and embrace the chance to learn about other countries and cultures if you decide to pursue relationships with foreign ladies.
Video: Dating American women vs Dating foreign women
FAQ
Why is it easier for me to attract foreign women than Americans?
American girls are usually high-maintenance and too worried about political correctness. At the same time, foreign girls are more easily impressed by the Americans' ability to cover the bill and afford a car or a lavish lifestyle.
Why are American women so difficult to date?
American girls have high expectations and an ever-changing view of gender roles. In contrast, foreign ladies, especially in Asia, Eastern Europe, and Latin America, are more used to traditional values and gender roles.
How do American men look at European women?
That depends on the country, as women in Western Europe aren't that different from American girls. However, in Eastern Europe, ladies are more feminine and are often closer to the female ideal for American men.